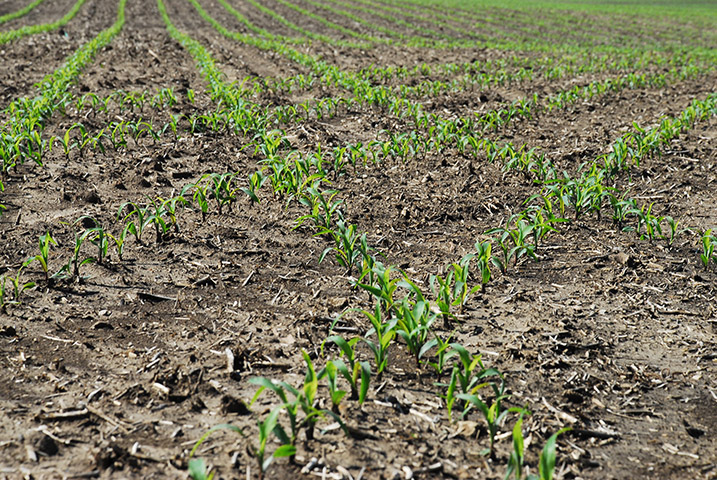 Colorado-based Farmland Partners Inc. made a big addition to its land portfolio earlier in March, when it announced it had planned to buy three row crop farms in Nebraska and Colorado, adding 2,592 acres to its growing land holdings – at a price tag of $16.6 million.
Now, the company has announced an even larger purchase agreement. This time, Farmland Partners has targeted eight row crop farms in North Carolina, South Carolina and Virginia, comprising an aggregate of 15,042 acres. The farms were purchased for total consideration of $49.8 million in cash and an aggregate of 2.981,971 shares of the company's stock, as well as units of limited partnership in interest in the company's operating partnership. These acquisitions are expected to close in May 2015 (subject to customary closing conditions).
"This agreement marks our largest acquisition to date," says CEO Paul Pittman. "It is our second sizable transaction in the Southeast, following our acquisition of approximately 6,800 acres in South Carolina in December, and will expand our geographic footprint to include two new states – North Carolina and Virginia."
Farmland Partners has grown quickly since its initial public offering in April 2014. Not counting this latest purchase, the company's portfolio included a total 93 farms with an aggregate of approximately 49,346 acres in Arkansas, Colorado, Illinois, Louisiana, Mississippi, Nebraska, and South Carolina, as well as six grain storage facilities in Illinois, Nebraska, Colorado, and Arkansas.
According to the company's corporate profile: "The substantial majority of the farms in our current portfolio are devoted to primary crops, such as corn, soybeans, wheat and rice, because we believe primary crop farmland is likely to provide attractive risk-adjusted returns over time through a combination of stable rental income generation and value appreciation."
Would you consider selling your land to Farmland Partners? Renting from them? Share your thoughts on the AgWeb discussion boards.