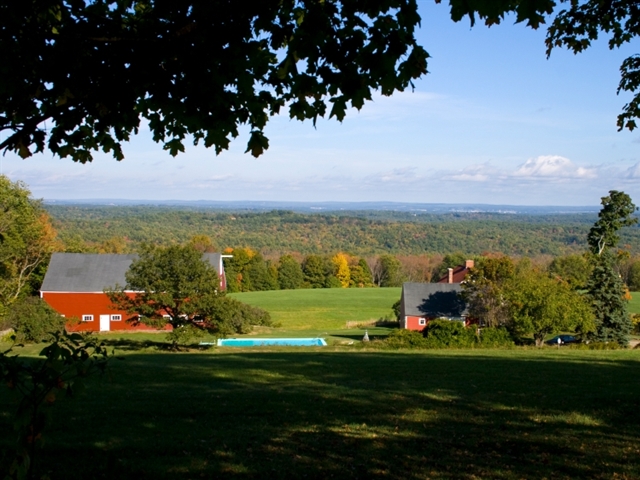 Farmers commit suicide at a rate that's up to twice that of the average population in the U.S. and around the world.
It was June 20, two years ago, when Ellen Synakowski returned home from work to find her then-fiancé, John, writhing on his bed, grabbing his head.
He was used to headaches — "a handful of ibuprofen, two sinus pills and a cup of coffee" every morning, he said — but this was different. This was a cerebral aneurysm, and it had reached its literal breaking point.
That day, everything changed.
Ask any farmer and they probably would tell you their lifestyle is full of stress. A 2003 analysis of the Hordaland Health Study found farmers had a higher level and prevalence of depression and that male farmers also had higher anxiety levels than non-farmers.
And, in a more sobering note, farmers commit suicide at a rate that's up to twice that of the average population in the U.S. and around the world.
"There are so many uncertainties in production agriculture," said Dewey Hakes, a retired dairy farmer who now works as a financial consultant with NY FarmNet. The 28-year-old nonprofit program funded primarily by the state's Department of Agriculture and Markets gives farm families free, confidential consulting services to help them improve their finances and overcome an array of challenges.
"We don't know what the weather's going to be, the market price," Hakes said. "It generally demands at least 12 hours a day if you've got any kind of livestock, and seasonally, 16 or 18."
For John, 57, pressure had been building for a long time. When the price being paid for milk plunged in 2009, he found himself unable to pay his bills and losing thousands. After 30 years, his wife walked out, leaving him with a pile of debt. If a cow wasn't loose, a water line was breaking or a tractor was malfunctioning.
"Before, my day used to start at quarter after, 20 after 6 in the morning, and it would go till whenever at night," John said. "Last winter, I looked at (Ellen) and I said, 'How did I handle this seven days a week?'"
In the eight years Hakes, 72, has been working with FarmNet, he's seen almost everything, from drug and alcohol abuse, to divorce, to bankruptcy, to suicide.
"There are unique issues farming families have in being around each other all the time, not being able to close the door to the business and go home for the weekend," FarmNet Executive Director Ed Staehr said.
And that's where FarmNet comes in. Each time they receive a call they choose the consultant from their pool of about 40 who's best able to help. Depending on the situation, the consultant will schedule an appointment, show up the next morning or call immediately.
"Twenty-five years ago, we would receive more urgent calls," Staehr said. "Today we're much more proactive. Farmers call us much sooner if they're having financial difficulties."
When FarmNet first visited the Synakowskis Aug. 10, 2012, a "panicked" Ellen was trying to figure out what to do with the nearly 100 cows on John's dairy farm.
John, fresh out of a second surgery, barely remembers the visit.
Hakes and personal FarmNet consultant Erica Leubner presented the two with ways they could go, asking for Ellen and John's opinions at each step.
"They were able to lay it all out for us and say, 'Well, here's a lot of options,'" Ellen said. "Where was I supposed to come up with this stuff? I don't know if I could've done it."
FarmNet visited six times and called several more to help John get on disability, and, after he and Ellen married, help the two fill out the paperwork associated with deeds and wills.
When the Synakowskis decided to sell their cows and transition to baling hay, FarmNet helped John form collateral agreements and a credit line with NBT Bank until he could get back on his feet.
Now, John said, he's "surviving."
"We're not getting rich at it, but it's enough to pay the bills," he said.