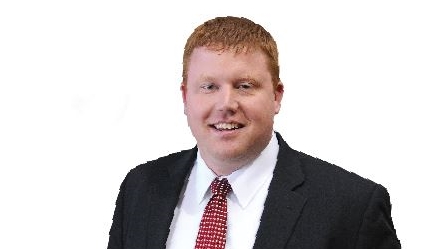 Farmers and ranchers are accustomed to being under attack over agriculture's impact on water quality. Activists oftentimes try to pin the bulk of the blame for hypoxic "dead zones" in the Gulf of Mexico and the Chesapeake Bay on commercial fertilizers and animal confinements. To be fair, agriculture does play a part, but that role is often exaggerated. Other sources, such as sediment runoff from residential and commercial developments, over-fertilization of lawns and municipal wastewater treatment plants also contribute to hypoxic zones.   

Most of the regulatory efforts involving agriculture and water quality have been geared toward preserving or restoring fisheries. However, there are a growing number of cases where agriculture has been targeted for impacting the quality of human drinking water. For instance, Lake Erie recently experienced an algae bloom that prompted Toledo, Ohio, officials to temporarily declare its tap water unsafe to drink. While there were several environmental factors behind this algae bloom, many fingers were pointed at nutrient runoff from farming operations in the St. Clair River watershed. 

The federal government and states have laws to address impacts to drinking water quality much more urgently than impacts to fisheries. The federal Clean Water Act (CWA) is primarily geared toward "point sources" of pollution. Except for confined animal feeding operations (CAFOs), most farms are not considered point sources. Furthermore, CWA exempts "agricultural stormwater" from regulation, instead regulating runoff through non-point source provisions, which typically rely on voluntary measures to improve water quality.

In contrast, the federal Safe Drinking Water Act (SDWA) does not provide agriculture any form of safe quarter. SDWA regulations establish standards for reducing contaminants in drinking water quality and give the Environmental Protection Agency (EPA) the authority to oversee state and local agencies that operate public water systems.

While SDWA relies primarily on state governments to bear the responsibility for maintaining safe water, Section 1431 of the Act gives EPA sweeping emergency powers. 
EPA recently took action under Section 1431 against five Washington dairies it believed were responsible for unsafe levels of nitrates in drinking water. The agency alleged that manure from the dairies' lagoons and field application leached into the surrounding groundwater, elevating the level of nitrates in drinking water supplies. Rather than fight the charges in court, the dairies entered into a consent order, or settlement agreement with EPA. One dairy agreed to go out of business. The remaining four agreed to rather onerous terms, which include providing alternative drinking water sources for neighbors within 1-mile of the farms, installing monitoring wells and continuous testing. 

The actions taken against the Washington dairies is concerning because the dairies 
appear to be in compliance with CWA. There were no alleged discharges of pollutants into waterways. Compliance with CWA might not be enough in some cases, though.

The use of SDWA to regulate farms has also been brought to bear against operations in New Mexico and is threatened against farms in Idaho. Up to this point, SDWA has only been employed against individual livestock operations. However, if there are more algae blooms similar to what happened in Lake Erie this past summer, we could see SDWA applied more broadly by EPA to reach what cannot be regulated under CWA. 
This column is not a substitute for legal advice.