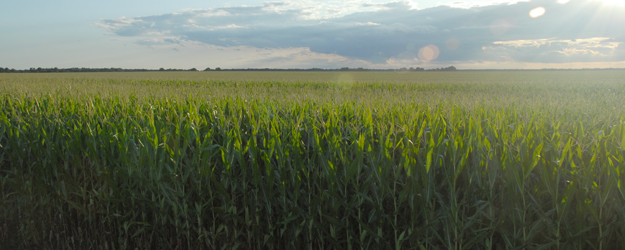 Farmland sales grabbed headlines and made good fodder for coffee shop talk in 2011. Sale prices of $10,000 to $14,000 to even $20,000/acre raised eyebrows and left some in shock.
Leland Strom, chairman and CEO of the Farm Credit Administration, says that up to November 2011, 52 land sales in Iowa exceeded $10,000/acre. Around 50% of all sales exceeded $7,500/acre.
How can people afford to pay these unheard-of prices for farmland?
Kim Greenland, market president for Great Western Bank in Mount Ayr, Iowa, points to padded wallets. "Financially, American agriculture has never been stronger."
In 2011, farmers are projected to net $100.9 billion in farm income, according to USDA's Economic Research Service. That's up almost 30% from 2010. After adjusting for inflation, ERS reports that farmers' 2011 net cash income is at the highest value recorded since 1974.
David Oppedahl, economist for the Federal Reserve Bank of Chicago, agrees with Greenland. He says a boost in farmer income, low interest rates and improving credit conditions are all supporting these high farmland values.
In addition, the amount of land available for purchase was limited for most of the year, says Mike Walsten, editor of the LandOwner newsletter. "We had record profits in the hands of farmers who wanted to expand and who were bidding for tight supplies of land in a low-interest rate environment."
Farmland Values Go Up, Up, Up
According to the recent Iowa State University annual survey, the average value of Iowa farmland is now at $6,708, an increase of around 32% from 2010.
But, don't chalk it up to just an Iowa thing.
The third quarter farmland data released from the Federal Reserve Banks of Chicago and Kansas City show some of the strongest good farmland value gains since the late 1970s.
Here's an overview of the farmland value gains by state. (Percent change from previous year).
Seventh District
| | |
| --- | --- |
| Illinois | +23 |
| Indiana | +29 |
| Iowa | +31 |
| Michigan | +16 |
| Wisconsin | +17 |
|   |   |
Tenth District
| | | | |
| --- | --- | --- | --- |
|   | Nonirrigated | Irrigated | Ranchland |
| Kansas | +20.2 | +14.9 | 12.4 |
| Missouri | +13.4 | n/a | +10.6 |
| Nebraska | +38.3 | +40.6 | +26.2 |
| Oklahoma | +10.6 | n/a | +5.2 |
| Mountain States | +12.1 | +12.6 | +10.4 |
Factors Affecting Farmland
So, farmers can now financially afford paying more for land than ever before. But, what is raising the value of farmland?
Brent Gloy, Purdue University agricultural economist, says many influences are supporting high farmland values:
A generally thin market
Headline sales that may or may not be representative
Very strong farmer demand
Investor interest
General sense of optimism
Gloy says that these farmland market fundamentals are strong today, but are volatile and may not continue. "I think there is room for land prices to go higher. I think there are substantial risks associated with higher moves.
Is there a Farmland Bubble?
A "bubble" in real estate or housing is defined as a rapid increase of value that reaches an unsustainable level (think a balloon receiving so much air that it finally pops).
Is farmland at the breaking point or still gaining steam?
Greenland says no.
"Farmland values have escalated dramatically in many areas of the country, but there's no evidence this is due to credit," he says. "This is driven by a lot of profitability."
He says the demand for credit to finance these new acquisitions has been relatively flat, and the increase in farmland values is due to a thin market and farmer prosperity, not excessive lending.
Farmland Values in 2012
So, will 2012 see be a repeat of 2011's high farmland sales?
Walsten says he expects to see an increase of around 10% in farmland values for 2012 and a general flattening out in 2013. "It does feel like we are nearing the end of this upward cycle in land values. That does not mean values will crash like in the 1980s, but values could become flat for some time."
He says with input costs rising and current futures prices forecasted lower in 2012 compared to 2011, some of the demand for land will cool.
"However, net farm profits set a record in 2011 and many sharp operators had very good years prior to 2011. They are very liquid and have cash available if that 80 or 160 next door becomes available. That alone will keep land values firm through 2012."
Mike Duffy, Iowa State University economics professor and extension farm management economist, conducts Iowa State University's annual land survey.
He believes farmland values should remain strong for the next several months at least. Beyond that there is a fair degree of uncertainty with respect to whether land values can maintain their current levels.
Duffy says farmers should watch these key factors:
The amount of debt incurred with land acquisition
Government policies – especially policies related to energy and money (interest rates for example)
What happens to input costs – land being the residual claimant to any excess profits in agriculture
The performance of the overall economy, especially with respect to income
The performance of the U.S. economy and economies throughout the world – which impact commodity prices, which in turn impact land values
Weather related problems – both here and around the world
For More Information
AgWeb.com, Farm Journal and Top Producer reported many big stories about land values in 2011. Here are some of the most-read ones online:
....................................................
Editor's Note: Here at AgWeb.com, we tried to identify what stories in 2011 will continue be top of mind in 2012. You'll see one of these stories each week day until Jan. 3. Send any thoughts or comments on the stories to
editors@agweb.com
.
Here are the other top stories:
---