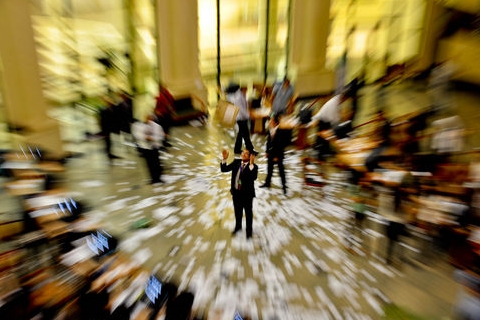 The movements in this week's grain prices caused even veteran market watcher Jerry Gulke to shake his head in disbelief.
In a generally positive USDA data release Tuesday, "we found more demand and also lowered the stocks report," said Gulke, president of the Gulke Group in Chicago. "And lo and behold, the market turned around and collapsed."
But it didn't last. "We turned right around, and now we have closed at or nearly higher than what we had with the report on Tuesday," said Gulke, who is watching prices even more carefully than usual during this price discovery phase for crop insurance. "Talk about jerking a person's emotions around. Does the market not understand that if it continues to bury prices that crop insurance is going to be worthless, because it won't cover anything but a big loss?"
As Gulke watches the markets, he thinks the final crop insurance figure for corn will be between $4.18 and $4.25, assuming no spikes or drops in prices. For soybeans, he projects a price of $9.57 to $9.58.
Listen to Gulke's full analysis here on Farm Journal Radio:
He suspects those low prices could prove a little problematic for the market this spring. With the crop insurance guarantees so close to breakeven, farmers may consider switching crops or planting just a minimum number of acres, especially if weather causes delays.
"There's nothing in the [crop] insurance [guarantee] that's going to incentivize you to plant more" acres, Gulke said. "It becomes the market's job to incentivize us to stay in the field and plant. … And in the month of April and May, if you're the market, you better do it and do it quick, or we're not going to change our minds" about what and how much to plant.  
What do you expect from the markets in 2015? Give your opinion on the AgWeb discussion boards.