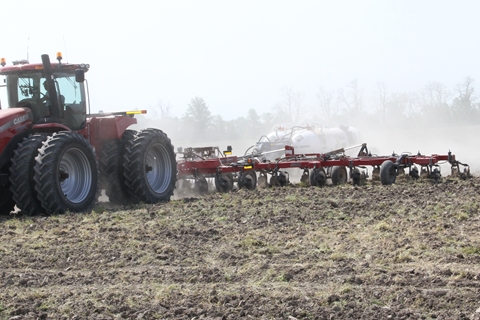 Mosaic Co., the largest U.S. producer of phosphate fertilizer, projected fourth-quarter profit that topped analysts' estimates after margins for its two main crop nutrients exceeded its previous forecast.
Earnings excluding one-time items are expected to be 83 cents to 88 cents a share, Plymouth, Minnesota-based Mosaic said Monday in a statement. That beat the 57-cent average of 18 estimates compiled by Bloomberg.
The company said it expects strong demand for both crop nutrients continuing into 2015. Mosaic shares rose 3.9 percent on Tuesday before the start of regular trading in New York.
"Demand for potash and phosphates exceeded our expectations during the fourth quarter," Mosaic Chief Executive Officer Jim Prokopanko said in the statement. "Customers came to the market in force, as they sought to position inventory in anticipation of a strong spring season and increasing crop nutrient prices."
Phosphates margins and sales volumes topped previous company forecast ranges, while potash volumes were at the top end of the range, Mosaic said.
"Part of the improvement in sentiment was related to the recovery" in corn and soybean prices in the quarter, Paul A. Massoud, an analyst at Stifel Nicolaus & Co., said in a note. "Improved crop prices, in our view, set a more positive tone for U.S. planting expectations this spring, raising the potential for nutrient application."
Net income of 93 cents to 98 cents a share will include about 10 cents of one-time items, including tax benefits related to an acquisition in Brazil, the company said.
Mosaic was up at $47.80 at 9:02 a.m. on Tuesday in New York.
The company is scheduled to report fourth-quarter earnings on Feb. 11.