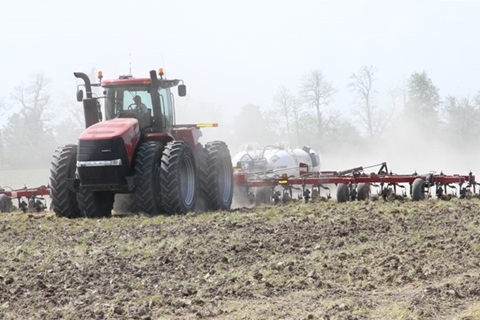 Anecdotal evidence suggests producers are less fertilizer this fall than normal, which might result in fewer corn-on-corn acres in 2015, analysts say.

"I've talked to a couple or three different guys at co-ops and … they're very worried, kind of hoping that maybe it's going to pick up a little bit," notes Matt Bennett, Bennett Consulting. He continues: "I'm probably a little more friendly long-term just simply because I think we're going to have to buy the acreage if we don't get it bought moving forward. I think we're going to really get a rally."
For now, corn prices are favorable in parts of the Midwest.
"Basis has been pretty good, at least in my corner of the world, because harvest has been slow in Michigan and other parts of the area, Ontario especially," adds Angie Maguire, Citizens LLC. "So what we've been doing is putting the basis on the February-March stuff and just making sure we know what needs to be moved and getting it moved. I've had some guys get started $4 HTAs. I think if played right, we could end up with some decent cash prices on those, but for the most part we've been worried more about what's going to come off the combine this fall if there isn't storage and you don't have that ability to kind of wait.  That's what we've been focusing on with some marketing plans and putting open orders into the '15."
Click the play button below to watch the complete "U.S. Farm Report" Marketing Roundtable discussion, including updates on the recent soybean rally:
---
Want more? AgWeb readers are sharing fresh marketing insights every day. Click here to join the conversation or to start your own.