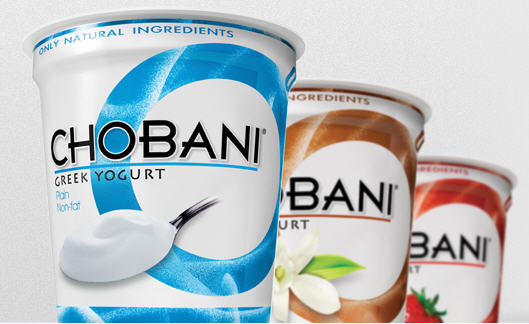 Whether Hamdi Ulukaya wins a court fight with his ex-wife for control of Chobani LLC may have less to do with yogurt than it does with feta cheese.
Ayse Giray sued Ulukaya in 2012, saying she's entitled to a controlling stake in the biggest Greek-style yogurt maker in the U.S. A New York state judge is set to hear arguments Tuesday over one of the key ingredients of her suit: that she was a part-owner of the feta cheese maker that she alleges was used by her ex-husband to start Chobani.
The case could spoil any plans Chobani has for a public offering, said Sam Hamadeh, the founder and chief executive officer of Privco Media LLC, a New York-based firm that tracks private companies. Ulukaya has said he's considering an IPO, though not in 2015.
"It's really not something you can go public with without resolving and it's surprising it hasn't been resolved by now to be honest with you," Hamadeh said Monday. "It's in everyone's best interest for this company to go public if it still can."
Chobani's Greek-style yogurt -- a thick, creamy mix made by straining out whey and water from the fermented dairy product -- was a runaway success after its 2007 introduction.
In 2010, Chobani supplanted Fage International SA's Greek- style brand as the top seller in the U.S. That year, Kraft Foods Group Inc. re-started its own product and other food giants followed.
TPG Investment
Last year, the private equity firm TPG Capital Management invested $750 million in Chobani and, according to Privco, its sales reached $1.3 billion last year.tal Management invested $750 million in Chobani and, according to Privco, its sales reached $1.3 billion. Now Ulukaya has a net worth of $1.9 billion, according to the Bloomberg Billionaires Index.
The lawsuit preceded challenges including increased competition, a 2013 recall due to moldy yogurt and the withdrawal of its products from Whole Foods Market Inc., according to Hamadeh. Whole Foods phased out Chobani after the yogurt maker refused to create exclusive flavors for the grocery chain's shoppers.
Giray's lawsuit in Manhattan Supreme Court came 13 years after the couple's 1999 divorce. Giray, a pediatrician, alleged Chobani was created "from the rib" of Euphrates Inc., a feta- cheese business they founded together, according to court filings. Ulukaya allegedly used its resources and assets to buy the yogurt-maker's first plant in 2005, she claimed.
Giray is seeking as much as 53 percent of Chobani, according to her suit.
'Runaway Success'
Ulukaya alleged in court documents that his ex-wife filed her case "only after Chobani had become a runaway success" and played "no part" in building the business.
"This case is based on fictions and grandiose distortions," Orin Snyder, Ulukaya's lawyer, said Monday in an e-mailed statement. "The plaintiff waited 15 years to bring this lawsuit."
Giray's attorney, Richard Feldman, declined to comment on the lawsuit.
The Chobani story began in eastern Turkey, where Ulukaya grew up on his family's sheep farm. According to the company website, he came to the U.S. in 1994 to learn English and study business. Struck by the difference between American dairy products and those he enjoyed as a boy, he started Euphrates to make feta cheese in Johnstown, New York, a small upstate city, the website states.
In 2005, Ulukaya stumbled across a postcard advertising the sale of a shuttered dairy plant 79 miles west in South Edmeston, according to the website. Kraft had shuttered the 100-year-old dairy after selling its yogurt business to focus on Oreo cookies and other fast-growing products.
Discarded Ad
Ulukaya initially discarded the ad, then fished it out of the trash and used a Small Business Administration loan to buy the plant. Chobani's brightly colored 6-ounce plastic tubs began appearing on supermarket shelves two years later.
"Ulukaya, a Turkish immigrant-turned-American-success- story, built two successful companies from scratch on the back of his own hard work and sacrifice," he said in court papers.
Giray says yogurt was part of their plan all along. The native of Istanbul, who came to the U.S after graduating from medical school in Turkey in 1982, alleges in court filings that Ulukaya used Euphrates' property and inventory to obtain the loan that enabled him to buy the Kraft plant, and did so without disclosing her interest.
Cheese Business
Giray says she helped her husband finance a cheese and yogurt business and together they formed Euphrates. She invested about $198,000 in the venture before the couple split, then another $200,000 in 2002 to buy equipment that would help the feta cheese maker move into yogurt production. She kicked in $100,000 more by the end of 2004, she said.
Giray alleges she confronted Ulukaya in 2007 after discovering he'd used a portion of her 2002 investment to buy the Kraft factory and obtain the U.S. loan. Ulukaya promised to honor her interest in Euphrates, repaid her about $290,000 and pledged to pay more when the companies became more profitable, telling Giray and others they were partners, she says.
In 2011 he offered her Euphrates in exchange for her share of Chobani, a proposal he later rescinded, she alleges. She claims she's entitled to at least $535 million in damages and is seeking more than $1 billion on behalf of Euphrates.
Ulukaya argues the suit is barred by New York's six-year statute of limitations, and that Giray lacks stock certificates, canceled checks or bank records to prove her investment in Euphrates. He alleges Giray never tried to enforce her ownership rights before filing suit and is relying on a "cryptic" and incomplete document.
The case has been split into two parts. In the first, state Supreme Court Justice Saliann Scarapulla will hear arguments on Tuesday on whether Giray owns a part of Euphrates. If Giray doesn't, according to Ulukaya's lawyers, her lawsuit should be thrown out.