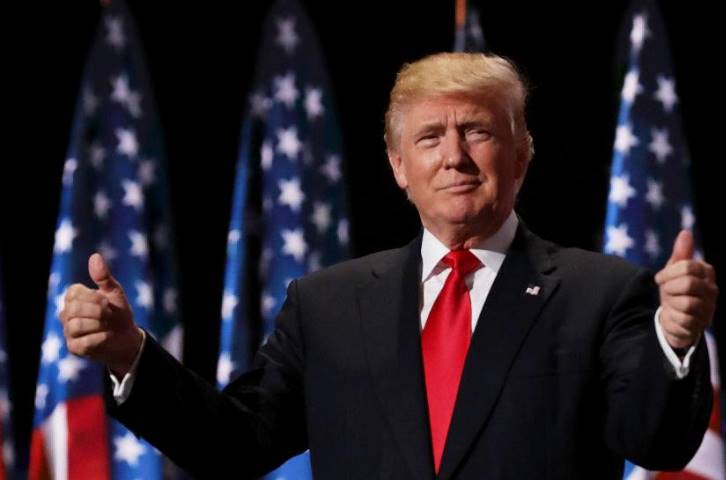 As 2016 comes to a close the Obama administration is finalizing what policy it can before president-elect Donald Trump makes his way into the White House. A common theme for the new administration that might be a boon to agriculture is deregulation.
Cal Thomas, a political commentator who is a contributor on Fox News, is hopeful the new administration will do what's right for the country. He spoke earlier this month at the Kansas Livestock Association Convention in Wichita.
"We've got the political equivalent of turning the tables over in Washington, D.C.," Thomas says. He adds there have been many political outsiders added to the administrative team.
The biggest problem the incoming Trump administration will face, Thomas says, is the bureaucracy within government.
Kansas cattle producer Tracy Brunner is curious what policy will look like under a Republican Congress and president-elect Trump.
Brunner, who is currently serving as president of the National Cattlemen's Beef Association (NCBA), says the encroachment of the federal government from the current administration has come through Waters of the U.S. (WOTUS) and Grain Inspection, Packers and Stockyards Administration (GIPSA) rules.
"We are very optimistic with the new administration that we'll see an end to federal overreach," Brunner says.
For instance, with the appointment of Oklahoma Attorney General Scott Pruitt to lead the Environmental Protection Agency it is likely that the WOTUS rule won't last much longer.
Secretary of Agriculture is the final appointment waiting to be made by president-elect Trump and will help outline how the recent GIPSA rule proposals are further shaped.
Having less regulation should aid economic growth and consumer spending says Randy Blach, president and CEO of CattleFax.
"If we can unwind some of these regulations, not just in agriculture but across so many other industries, it will be positive," Blach says.
Having more of a focus on infrastructure and job creation should benefit the Gross Domestic Product.
Since the global financial crisis in 2009, average income has not come up for consumers. "We need people's real incomes rising – they are not rising fast enough," Blach adds. "People will need a boost in their income if they are going to afford the products and goods we produce in agriculture."
One area the Trump administration could hamper agriculture is through trade. Many industry groups, including NCBA, have been in support of the Trans Pacific Partnership (TPP), while president-elect Trump was vocal in his dissatisfaction with the proposal and many other current trade agreements.
"Passage of TPP has been a number one priority issue for NCBA. We don't believe it is dead and there is still time for TPP," Brunner says.
More than $300 of beef cutout value comes from exports, making trade an important issue for cattle producers. When looking at competitors in the Asian market, Australia has a $400,000 per day tariff advantage into Japan compared to the U.S. for beef trade.
It was disturbing to Brunner to hear both major party candidates not speaking of trade favorably. "We will have to continue in our explanation of the importance of trade," Brunner says.
Starting Jan. 20, the U.S. will be going down a different political path than the past eight years and it will be interesting to see where it takes the country.
 "This is going to be the last opportunity for Conservatives and the Republican party to show that their ideas work and are better than the dependency culture created by the left," Thomas says.
If president-elect Trump and his team fail Thomas thinks the Republican party could be in the wilderness soul searching similar to the Democratic party right now, but for much longer.
Brunner believes producers can still remain optimistic because all of the government power does not rely in one office.
"The presidential administration only shares part of the power in this country. We've learned that this balance of power is very important," Brunner says.