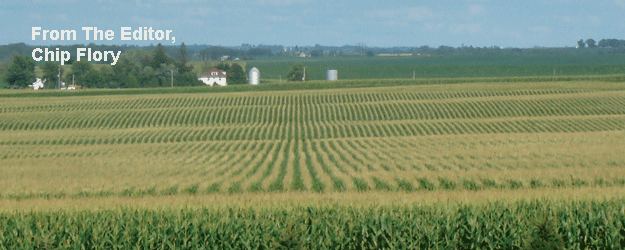 For the second Friday in a row, corn and soybean values were pounded lower. That is not how the week began, however. As the trade started this week it was greeted with growing concerns that the high pressure ridge that has been affecting the Western Corn Belt would slide eastward, expanding drier and warmer conditions across the area.

The grain rally grabbed added momentum on Tuesday following the Monday afternoon CFTC Commitment of Traders Report that showed that, as of Tuesday July 2, the trading funds had built short positions of over 90,000 contracts of corn following the June 28th Stocks and Acreage Report.

In reality, the short position was likely much larger in light of the additional late week selling. The short position seemed quite large in light of the changing forecast and lead to midweek short covering that created a nearly $.40 rally in December corn from the Sunday night lows.

As the week progressed, skepticism grew that damaging heat would adversely affect pollination. With little fresh information revealed in Thursday's USDA monthly supply and demand report, the market gave way to a late-week weather adjustment that showed signs of relief for the Western Corn Belt beginning late next week. With largely favorable weather on tap for the Midwest, the path of least resistance will once again be lower in the grain markets.

Look for the more bearish analysts to once again take center stage next week, setting up a 1-2 week break that will likely be overdone. Trade chatter of 160-plus corn yields and 2 billion bushel plus carryover estimates may once again grab headlines next week. I personally don't buy that argument, yet in the near-term, prices working toward the lower end of value can be expected.

The final chapter on yields is not likely to be written in the last two weeks of July.
(Click to view larger charts.)