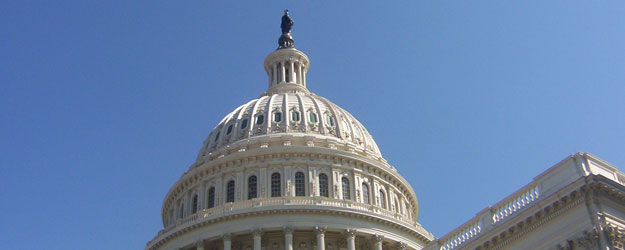 What you need to know about the Agricultural Act of 2014
Nearly five years after the first hearing was held, a new farm bill is now law. The 959-page bill contains changes from the 2008 Farm Bill that are designed to provide safety net choices if prices plummet and stay low.

Before talking about what's in the farm bill, here's what's not in the bill. The 2014 Farm Bill does not include Direct and Counter-Cyclical Payment, Average Crop Revenue Election (ACRE) and the Supplemental Revenue Assistance Payments (SURE).

The new bill provides farmers a one-time election for 2014-2018 crop years to choose between a revenue-based safety net, called Ag Risk Coverage (ARC), or a target-price-based safety net, known as Price Loss Coverage (PLC).

Within ARC, farmers can choose between coverage on an individual farm or county basis. For those who elect PLC, beginning with 2015 crops, there's an optional Supplemental Coverage Option (SCO), which provides farmers the ability to purchase county-level insurance that covers part of the deductible under an individual yield and revenue loss policy. Coverage cannot exceed the difference between 86% and the coverage level in the individual policy. The subsidy rate is 65%. SCO is not available to farmers enrolled in ARC. Under SCO, there are no payment limits.

The enrollment in ARC and PLC for 2014 crops will not start prior to April as USDA must write the regulations to run the new options as part of the bill. That will involve interagency reviews and the Office of Management and Budget. The Farm Service Agency (FSA) also has to write the software to facilitate signup. FSA has been given $100 million to implement the commodity title of the bill.

Another important change to the farm bill is the linkage of conservation compliance with crop insurance, but there is no adjusted gross income (AGI) test. Also, there are no payment limits for crop insurance.

Meanwhile, the cotton program shifts from the commodity title to the crop insurance title in the form of a program called the Stacked Income Protection Program (STAX), but it doesn't start until the 2015 crop year. This delay means cotton producers will receive a transition payment for the 2014 crop year and also for 2015; however, only counties where STAX is not available will receive payment in 2015.

Additionally, the two-pronged AGI in the 2008 Farm Bill has been replaced by a single three-year AGI limit of $900,000, with no separation of farm and non-farm income.
Limits Lowered. The per-program payment limits of $40,000 for direct payments, $65,000 for counter-cyclical payments and ACRE and $100,000 for SURE have been replaced with a single $125,000 per-person limit and $250,000 per married couple, which will especially affect producers with larger acreages. That single limit covers payments under the ARC, PLC and marketing loan gain/loan deficiency payments.

U.S. dairy policy is reformed. The Dairy Producer Margin Protection Program provides indemnity payments when actual dairy margins are below margin coverage levels that the producer chooses annually.

Lastly, no changes were made to the rules regarding what is considered "actively engaged" for farm program payment purposes. 
For up-to-the-minute farm bill coverage and more in-depth explanation of the legislation, visit www.agweb.com/farm_bill.