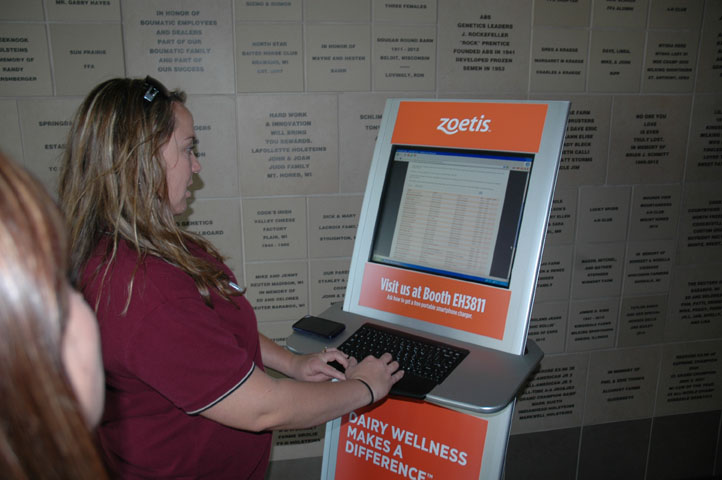 A new online search tool allows you to locate a specific cow or exhibitor.
With more than 2,500 dairy cattle on hand, locating a specific cow or exhibitor on the Alliant Energy Center grounds during Expo has, in the past, often been a daunting undertaking for many WDE attendees.
No longer. Now, with a new "Dairy Cattle Show Animal and Exhibitor On-Grounds" search tool, available on the World Dairy Expo website (www.worlddairyexpo.com), you can carry out your search in just a few seconds.
To use the tool, simply type in part of the animal or exhibitor name (Examples: "Maya" or "Ty-D."). The tool will respond by displaying a complete animal name, exhibitor and stalling location in the new, New Holland Pavilions. Click on the stall information, and you'll be immediately linked to a map highlighting the stall's exact location in the Pavillions.