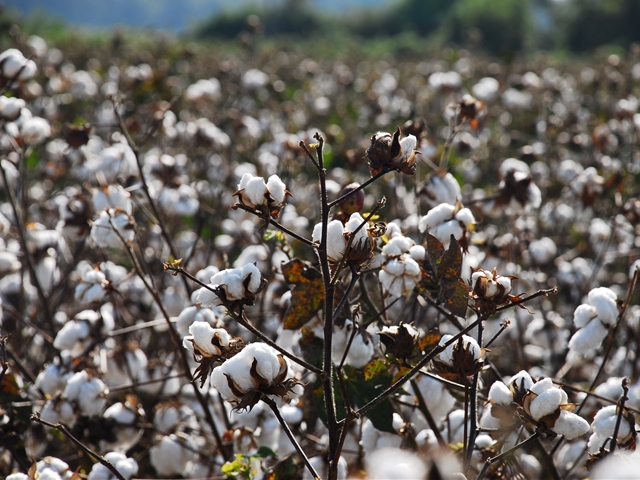 Farming in southern Georgia is planted generations deep. With dry, sandy soils, area farmers weather the storms by having a diverse operation.
"We've got a lot of producers that not only grow cotton and peanuts, but they also grow melon crops, and various other vegetable crops," says Judd Lasseter, general manager of Lasseter Equipment in Moultrie, Ga. 
It's that diversity on the farm that continues to drive momentum on equipment dealer's lots. "We've got the Vidalia onion business, and we grow blueberries and a lot of other specialty crops," says John Hayes, sales manager for Lasseter Equipment. "Those guys have continued to do well and look to continue to upgrade their equipment as they can."
While livestock producers' interest in equipment has waned lately, it's the row and specialty crop sectors that are gaining strength today. "We're actually seeing an increase demand in row crops, versus other areas of the country," says Lasseter. "Our row crop industry has seemingly firmed a little over the course of the last six to nine months. We've got a lot of people looking for 200 plus HP tractors."
Driving down these Georgia roads, a plethora of crops paint the fields, but there's one crop that remains king. "Cotton is our staple crop," says Tab Bustle, a farmer in Coolidge, Ga.
With low prices and high labor, cotton continues to be a challenge and remains a high maintenance crop. However, that game is changing thanks to John Deere's cotton picker and baler, all-in-one system. "I absolutely love it," says Bustle. "Going from running two basket pickers with three module builders and two boll buggies, and the help it takes to keep all that going, down to a one man show."
"In many cases, they've been able to cut labor costs, reduce the amount of labor needed on the farm and really drive productivity to the bottom-line," says Lasseter.
The labor isn't displaced; instead, those workers can be used in other areas of the farm, once harvest is running at full speed. "That time of year we've got soybeans to harvest, we've got peanuts to harvest, and we just really don't have enough manpower to go around, so we had to hire seasonal help," says Bustle.
It's not only the added efficiency through labor, but the newer technology also allows for yield transfer and other data management options on the go. "More and more people are looking at their data, and using that to make better decisions on the farm," says Lasseter. "We're really seeing a thirst for that in the marketplace."
It's that added efficiency that allows these farmers to achieve what some thought was never possible. "I'm not sure how much further we could get as far as efficiency, the technology, built into the cotton picking equipment," says Hayes. "I think it's really kind of top of the game,"
While more farmers are opting to move over to the all in one system, Machinery Pete says he's noticing an impact on the used equipment side as well. "You can see some pretty active bidding to acquire" good used equipment, says Greg "Machinery Pete" Peterson, host of Machinery Pete TV. 
He says historically, prices differed geographically, but today, that's quickly changing. "I think a little bit because the iInternet is so much a piece of our lives now, people in the Midwest buy a lot of equipment down here and vice versa, so I think that's kind of leveled things out just a little bit," says Peterson.
Considering current commodity prices, he expects continued pressure on cotton picker values. Locally, however, it's a sense of determination that's setting the mood. "Ending 2016, approaching 2017, I think we might see some new equipment purchases continue to be somewhat sluggish, but the demand for used equipment, we feel like, is going to rebound successfully," says Lasseter.
Growers say one way to beat the weak cotton prices, is to out-yield it. "Sixty-cent cotton just isn't enough to get by, unless you've got just phenomenal yields," says Bustle.
While verdict is still out on the final yield, cotton prices are improving, hitting a two-year high in July. And green fields are spurring optimism on what the outcome could be.  
"Everything looks pretty good right now," says Darren Hembree, a farmer in Doerun, Ga.
"If we can continue to get some rain throughout the year, we're pretty optimistic about the yields we may see in the fall," says Lasseter.
"Prices are low, but I think historically, prices go up and down, and we just kind of have to fight our way through the hard times and enjoy the good times and hope we can make it through them all," says Hembree.