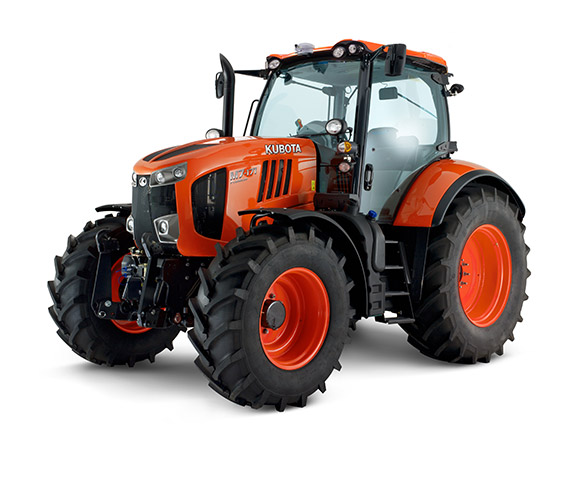 Kubota broadens its customer channel across more markets than ever before, offering three highly efficient, mid-range tractors in the 130 to 170 horsepower range for commercial livestock and row-crop production markets. This is the largest horsepower offering for Kubota in its tractor line-up to date.

"With the Kubota M7, we've set in motion a strategy for full-scale entry into new markets, setting our sights on commercial livestock and row-crop production customers, and readying Kubota to compete with other big players in the field," said Todd Stucke, Kubota vice president, agriculture and turf division. "The M7's ease of operation, technological advances and overall comfort factor will make it a top choice for hay producers as well."

The M7-Series features integrated controls of the engine, transmission, hydraulic functions and implements. The tractors are equipped with easy-to-use, precision farming technologies. The control panel in the wide-cab offers ergonomically-placed controls and a touch screen to control all operating functions from a single screen. The M7-Series has a performance monitor and auto guiding systems to help make field work more productive and efficient. 

Production on the M7 Series will begin in the second quarter of 2015 at Kubota's Farm Machinery plant in France. The Series will be available to customers by the second half of 2015.