As he tossed freeze-dried crickets into a pool of eager blue gill, Andrew Mueth explained this was how he and his five brothers could farm together and preserve the 160-year-old Illinois family farm legacy. The family raises a wide variety of lettuce using an aquaponic system that was erected in a decades-old straw storage shed.
"It's a way we could work together on a family farm and it's a lot cheaper than getting into row crops," Mueth says. His family still owns 300 row-crop acres, but they're rented to other farmers.
From fish poop to food
Because each of the six brothers has a full-time job, they endured late nights and long weekends to convert their shed into a working aquaponics system. One half of the shed serves as home for the fish, currently bluegill caught on their farm pond, and the other half a greenhouse.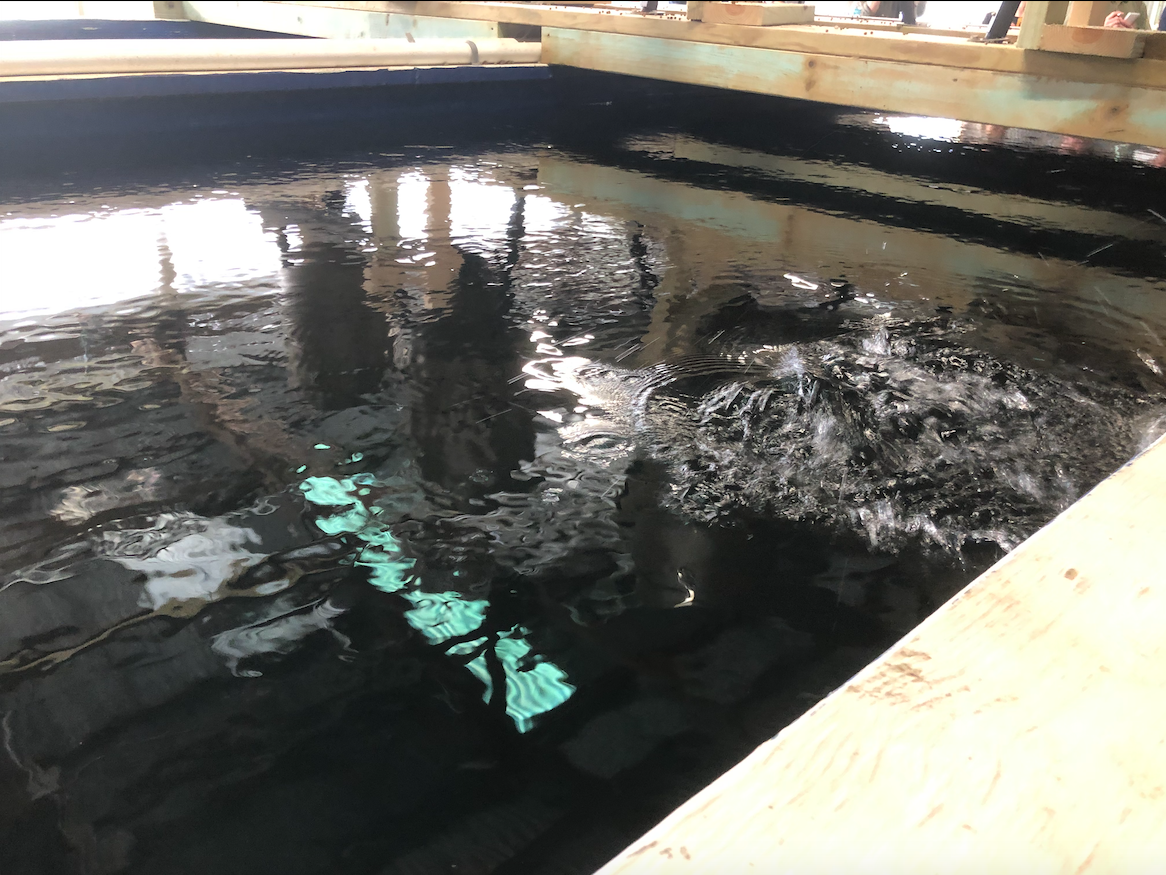 Each fish "tank" holds 3,500 gallons of water. C: Sonja Begemann
Aquaponics is a combination of fish and plant production using aquaculture and hydroponic systems, according to USDA. The Mueths run fish waste through a multi-part filtration system to save water, extract as much nutrient-filled waste as possible, and convert it into a form that is safe to apply to plants. Too much ammonia, for example, will damage and even kill the plant.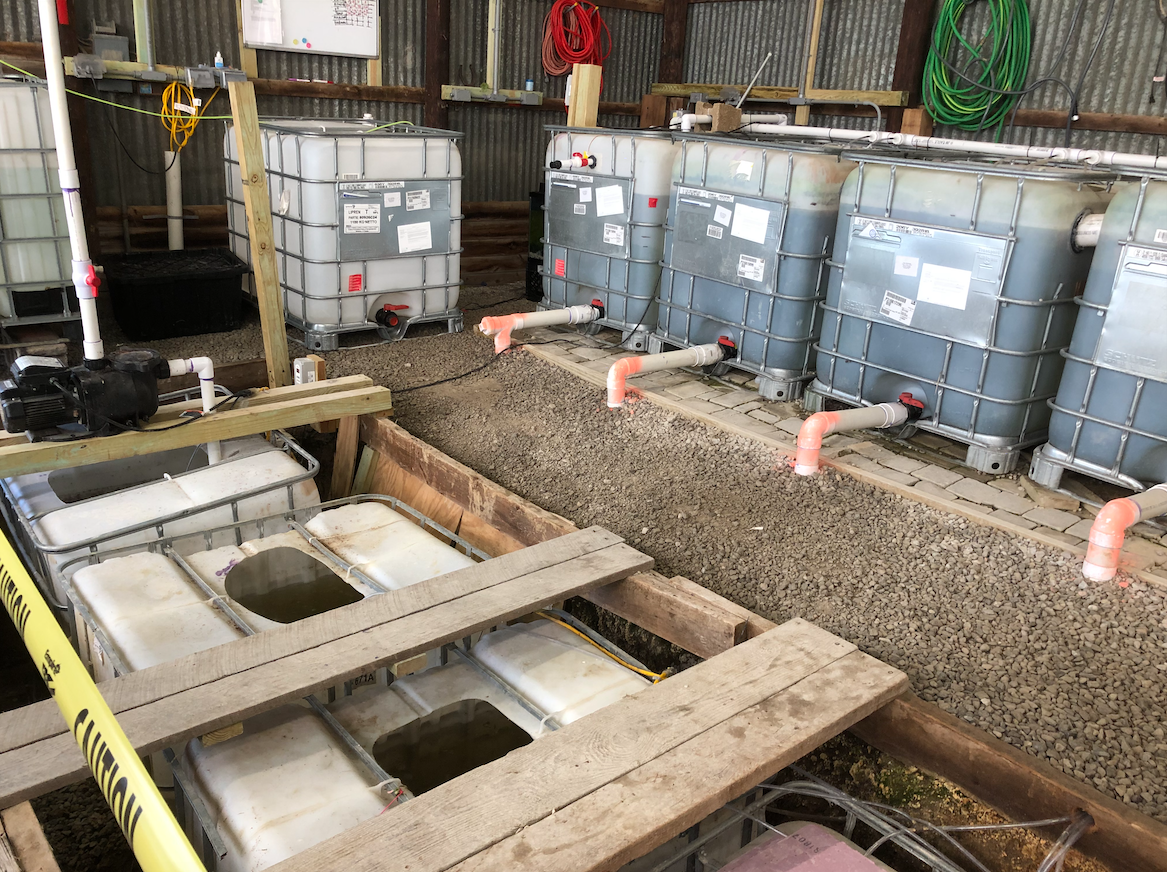 This filtration system processes about 1,000 gallons of fish waste per hour. C: Sonja Begemann
In about three hours the bio filtration system can completely filter the 3,500-gallon fish tank, extracting valuable nutrients along the way. After filtering the waste in its ammonia-rich form, it's converted to nitrites and then nitrates. Once filtered, the nutrients are added to water that is piped into vertical towers at a rate of 30 gallons per hour.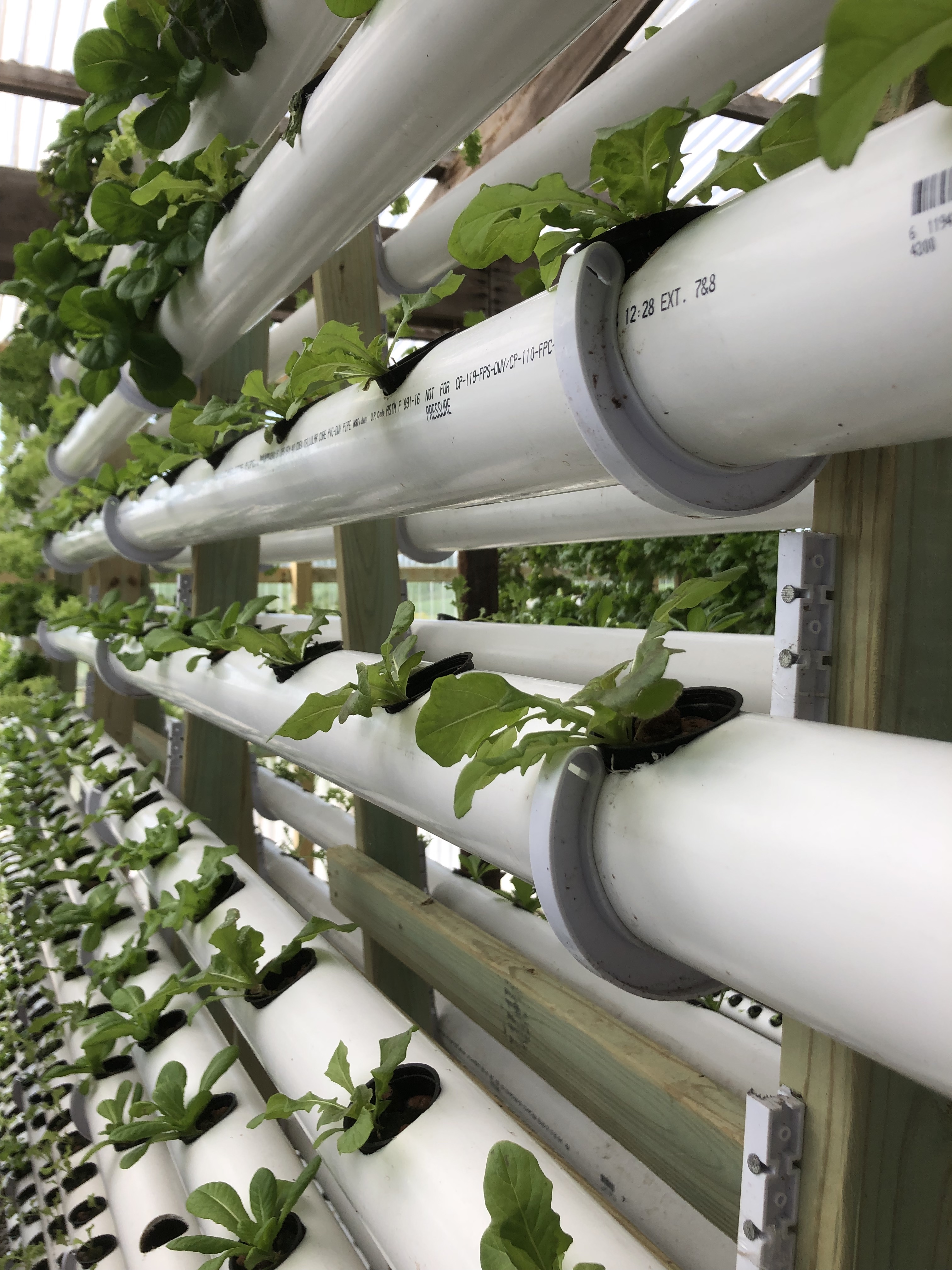 The brothers harvest two towers each week, or about 900 heads of lettuce. C: Sonja Begemann
After about eight weeks the lettuce is ready to harvest, Mueth says. The family harvests around 900 heads weekly that are sold to local restaurants or at farmer's markets. The lettuce is sold in pre-mixed bags with multiple varieties to enhance taste and texture.
The concept is simple, but the carryout is tedious. The family put in about 5,000 hours of labor to convert the shed and set up the fish tanks, Mueth says. Altogether it cost less than $100,000, but he admits that number would be higher if they paid themselves for the labor.
After just one year, so in a few months, the family will be back in the green from their startup costs. "But, we don't pay ourselves for our work," he says.
Statista: Global value of Aquaponics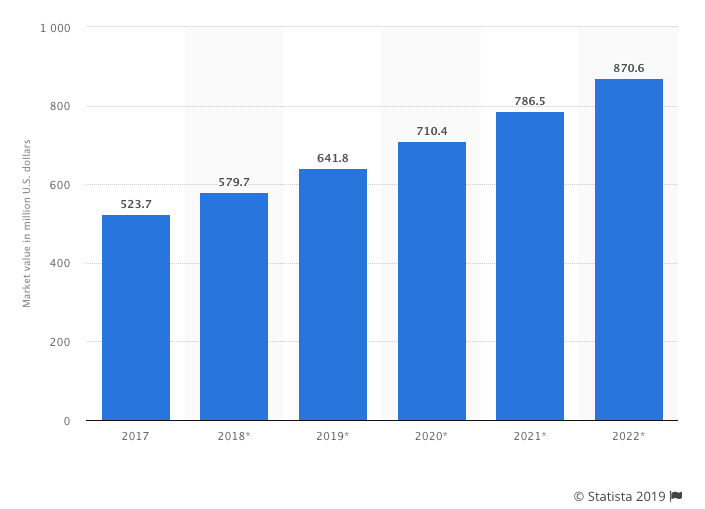 C: Statista
Because they were fished out of a family pond, the only costs associated with the fish is their food. However, they plan to switch fish with the seasons and will soon pay for their newest breed, tilapia.
As for the blue gill?
"I think we'll have a fish fry," Mueth says.