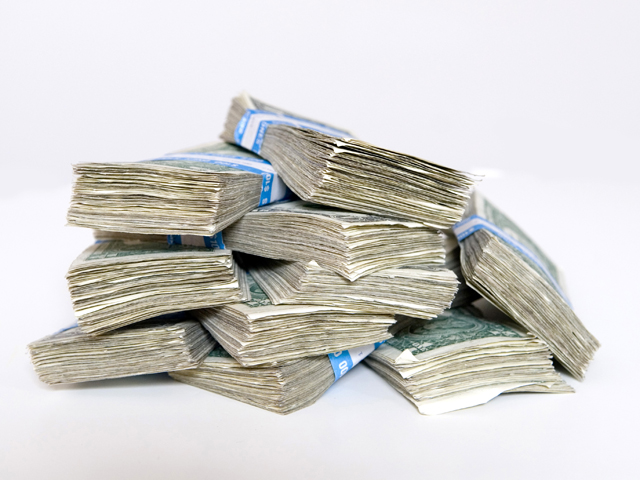 It's not too late to employ financial strategies as a counterbalance to the lowest crop prices in years. Yet some of these options might have a narrow window for action.
Consider implementing one or more of these tactics shared by Mike Boehlje, ag economist at Purdue University, in a recent webinar.
Protect Working Capital. Working capital represents the difference between current assets and current liabilities. It acts as a buffer for farm businesses, allowing them to make investments in good times and provide a financial cushion in lean times. It also enables producers to meet cash flow and buy inputs even when showing a financial loss.

Just be cautious, particularly when it comes to machinery. Boehlje says machinery dealers are under real pressure to move excess used equipment.
"They are going to give farmers deals they have never seen in their lifetime to buy that used combine, a one-year-old combine with full warranty, which is now what's available," he explains. "No hours on it."
It's one thing if producers have plenty of working capital and need the machine to run their business. Yet for those who will have to destroy working capital in order to make the purchase, the decision is tougher, and they should think seriously about saying no, he advises.
"We've destroyed a lot of working capital by paying cash for land, by cash for machinery, and we have to make sure we protect what working capital that we have left," Boehlje cautions.
Restructure Debt. Debt is on a short repayment schedule compare to historical trends. Many farmland loans are on 10-year payout, compared to more typical 20-year or even 30-year notes. On equipment, loans are structured with three- to five-year payouts instead of more typical five- to seven-year payouts.
Those payments were manageable with higher incomes, but producers might now encounter repayment problems.
"We need to seriously think about lengthening the terms out," Boehlje says. "Lenders get nervous about this when you propose to do that is when you can't make the payment. You need to be preemptive on this, if possible before Christmas. You need to go to our lender and say, I can make our payment this year, but if this continues, we may have trouble next year." 
Lenders now must report to a new person, the chief risk officer, who has a tendency to say no if there is a problem, he explains. Yet if a producer acts preemptively, the risk officer might give the request greater consideration.
Increase Asset Utilization. In particular, this applies to rented land. Producers must decide whether to give up high cash rents that pencil out as a loss or keep the land so they won't have to bid it back later. "It's a real tough issue," Boehlje acknowledges. "Asset utilization is really critical at this point."
Buy It Right. In a commodity industry, low-cost producers are the successful producers. If you lock yourself into a high cost structure, it is hard to get out from under it, Boehlje says.
Emphasize Better Execution. Some producers have become "a bit lethargic" in how they run their business, Boehlje says. "When you have margins of $2 to $3 per bushel, you do things a little less effectively and efficiently than you might do otherwise."
Yet farmers know how to run their business by focusing on cost control.
"Dust off that old playbook, bring it out," Boehlje recommends. "You have to do everything today with a focus on reducing your cost structure, whether that be with purchasing decisions or efficiency."
U.S. producers must realize that in a global market, farmers in Ukraine wake up six hours earlier than they did and thus get a head start.
"That's really true," he says. "We're competing with that Ukrainian farmer."
Even if the farm outlook proves better than forecast, improved execution will produce benefits.
"That just means you make more money than you would have otherwise," Boehlje says. "It's a win-win just figuring out how to do everything you do more efficiently, more effectively and better."