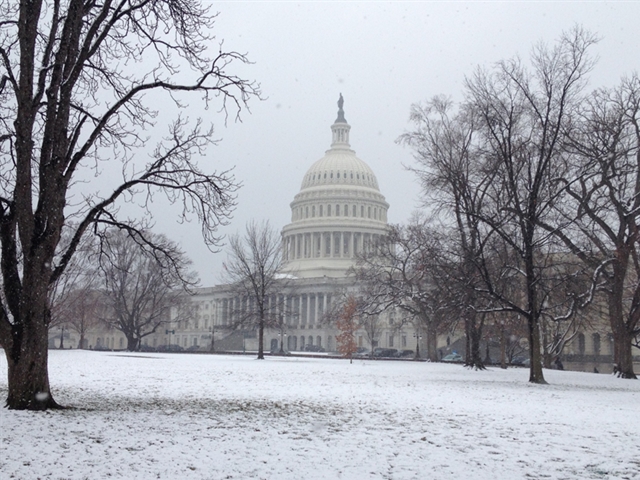 Taxes, biofuels and farm bill are among key policies for producers
The lame duck has waddled aside, and an agenda full of issues important to agriculture will face the 114th Congress when it convenes Jan. 6, 2015.

Even in mid-December, activities in Washington proved anything but dull. Legislators approved a government funding bill and, importantly for agriculture, an extension of Section 179, explains Roger Bernard, policy analyst, Informa Economics. 

Taxes are one of five major issues for agriculture Bernard thinks will garner the attention of policymakers in the New Year. 

Elsewhere on the Hill, lawmakers express confidence the newly elected Republican majority will enact positive change for farmers. Republican lawmakers will push to expand ag trade and support "an energy policy that encourages domestic production of natural gas and oil," Sen. Jerry Moran (R-KS) tells Farm Journal Media's AgriTalk radio program. 
---
1. Taxes: The lame-duck session ending in mid-December 2014 led to a number of key decisions for producers. Lawmakers approved a package of tax extenders, including Section 179, which allows ag operations to write off a portion of machinery investments and other expenses for tax year 2014 only. The legislation also includes 50% accelerated depreciation and a biodiesel credit of $1 per gallon. 

"Odds right now are for a one-year or perhaps two-year extension of the tax provisions in 2015," Bernard says.

2. Renewable Fuel Standard: It remains to be seen how EPA will change the Renewable Fuel Standard (RFS) because 2014 rulemaking has been delayed until sometime in 2015, Bernard explains. The agency also has pledged to get back on track with its decision-making schedule for the future.

"How that renewable fuel standard develops over 2015 could be very important because there are some indications they may make some adjustments to it and/or signal some processes they may use for the coming years." 

3. Farm Program Choices: By March 31, producers must choose from among Agricultural Risk Coverage—County (ARC-CO), Agricultural Risk Coverage—Individual (ARC-I) and Price Loss Coverage (PLC). Bernard advises farm owners to understand their responsibilities, which will lock in crop coverage through 2018, and those of their landlords.

Land owners are responsible for deciding whether to reallocate base acres and updating program yields by Feb. 27, Bernard says. Meanwhile, farmer-renters must decide on the best farm bill program for a particular farm. Shared rent arrangements require the input of land owners and producers for farm program decisions. Enrollment is set to happen in mid-April for the 2014 and 2015 marketing years, Bernard adds.

4. Immigration Reform: Recent executive orders on immigration from President Barack Obama have "muddied the waters" regarding the status of farm workers, Bernard says. United Farm Workers estimates the orders would cover about 250,000 farm workers, but those who come forward to receive temporary benefits also face the risk of deportation. 

"Obama has pledged that if Congress passes something like the immigration reform measure that was cleared earlier (in 2014), then he'll remove the executive orders," Bernard points out. "There's going to be a test on whatever lawmakers are able to come up with."

Any decision could also affect the status of H-2A visas, which allow non-immigrant foreign workers into the U.S. for temporary jobs. 

5. Waters Of The United States: The Waters of the United States (WOTUS) rule will be a prime focal point. One key: The mammoth $1.1 trillion spending plan for fiscal year 2015 calls for the removal of the "interpretive rule" that has raised concern and controversy in farm country, Bernard says.