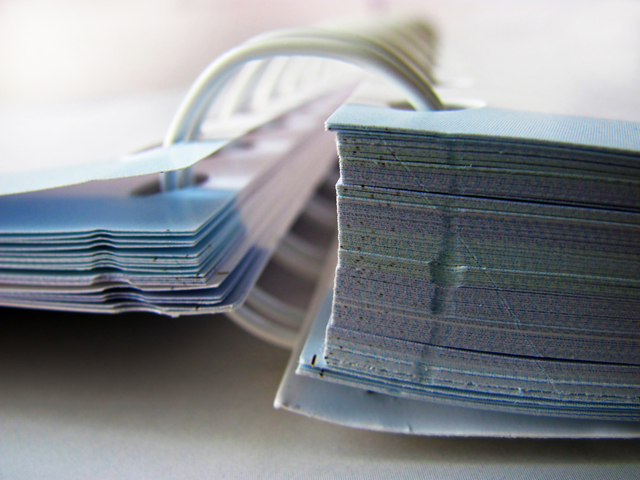 Creating a business plan can seem like a daunting task, but when approached the right way, what once proved overwhelming can become manageable. One way young business owners can tackle this process is with the Strategic Plan on a Page approach developed by Sarah Beth Aubrey, a farm business consultant and author.
"It allows you to get to the places you want to go," says Aubrey, who spoke during a recent Top Producer webinar on the subject. She will present Part 2 of her free strategic planning webinar series on May 26, and registration is now open. [You don't want to] look back five years from now and think, 'I never took the time to build and implement the things I wanted to do."
Aubrey recommends keeping business plans somewhere accessible such as a wallet, mirror, truck dashboard or phone.
"If your strategic plan isn't handy in one of those places, you're wasting your time," Aubrey says. "Why build something you don't need? You're too busy for that."
Aubrey's Strategic Plan on a Page contains five pillars necessary for any strategic business plan:
Core Values
Core values are the "why" behind a farm operation. They ensure your organization remains true to its purpose and mission. "If you can understand what you really have as a core value, the rest of the steps are a lot easier," she says. "You can always relate it back to this one."
Future Vision
There's always tension between how things were always done and how things will have to change for future growth. Yet vision doesn't take away from history or heritage; it allows you to create your own path, Aubrey says. Instead of thinking about the process as fixing something, think of it as deciding where you want to go.
SWOT Analysis
An analysis of strengths, weaknesses, opportunities and threats (SWOT) is one of the more tactical pillars in Aubrey's Plan on a Page process. She recommends using Gallup's StrengthsFinder as a primary assessment tool for articulating what your skillset is and where there are gaps. "Absolutely do not overlook this section," she says.
SMART Goals
The goals you create for your operation should embody the acronym SMART, which stands for specific, measurable, attainable, relevant and time-based. Don't create goals for yourself just because you think you should, or you will never accomplish them, Aubrey says. If you have trouble coming up with goals, she recommends referring back to your strengths from the SWOT analysis.
Prioritization
Aubrey says "priorities" is a word that needs to be deleted from the vocabularies of business owners. "There are many tasks, there are many goals, there are many have-tos and to-dos, but do one priority at a time," she says. Don't squander your energy by working on too many projects at once. Instead, focus your energy.
Know what it takes to plan for a great strategic planning meeting on your farm? Learn the essentials from Sarah Beth Aubrey during our free webinar May 26. Register for the webinar here. You can reach Sarah at [email protected].