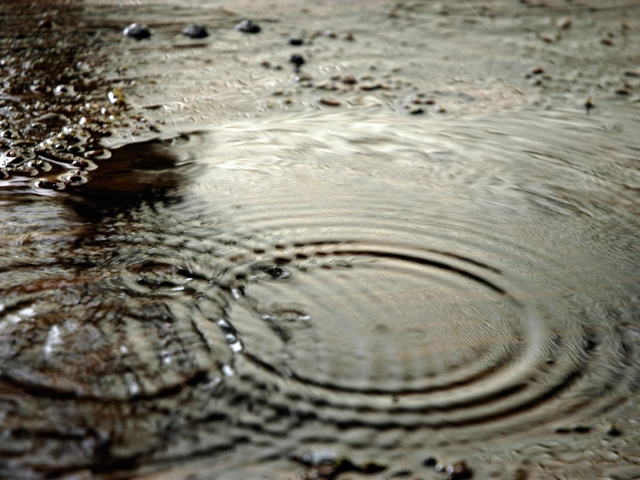 Eastern Texas, parts of Louisiana and Arkansas could see as much as a foot (30 centimeters) of rain this week from a storm that could bring tornadoes to Texas and major flooding to the Mississippi and Ohio rivers.
The low-pressure system over the U.S. Southwest is sending waves of heavy rain into Texas and up the Mississippi River Valley, Frank Pereira, a meteorologist at the U.S. Weather Prediction Center in College Park, Maryland, said in a phone interview. Tornadoes, high winds and hail are possible across much of eastern Texas, including Houston, Austin and San Antonio, according to the U.S. Storm Prediction Center in Norman, Oklahoma. At least one tornado has been reported in Texas.
Flooding on the Mississippi and Ohio rivers can disrupt freight traffic by cutting the number of barges on the water and fouling locks needed to safely navigate the rivers. Barges on the Mississippi handle about 60 percent of U.S. grain exports entering the Gulf of Mexico through New Orleans, 22 percent of petroleum and 20 percent of coal.
"The heaviest rain will fall from eastern Texas into Arkansas and Louisiana tonight into Wednesday," Pereira said. "When all is said and done we could see totals close to a foot by the later part of this week."
The rains have prompted flood warnings and watches from Texas to Indiana after storms soaked drought-parched California over the weekend. The deluge could touch off major flooding across parts of Louisiana and push rivers over their banks throughout the lower Mississippi River Valley.
Mississippi Spared
The storm's track will probably spare the Mississippi River, which experienced a round of major flooding in December and January, said Jeff Graschel, a hydrologist at the Lower Mississippi River Forecast Center in Slidell, Louisiana.
The worst flooding may occur on the Calcasieu River in western Louisiana.
"Right now the bulls eye for the heaviest rainfall is the southwest part of Louisiana," Graschel said in an interview. "Obviously if the rainfall pattern shifts a little bit, it could be a different story."
As the rains move north, there is a chance water levels at Cairo, Illinois, the confluence of the Ohio and Mississippi rivers could rise, though not to levels seen in January, Graschel said. Meanwhile, the East Coast will bask in sunshine.
"We're under what is known as an upper-level ridge, and that is preventing the fast forward or eastward movement of this storm," Pereira said. "That is keeping the axis of deep rainfall over the center of the country and it is going to keep us warm and dry."
Watch "Flooding in the South Threatens Planted Acres" on AgDay: