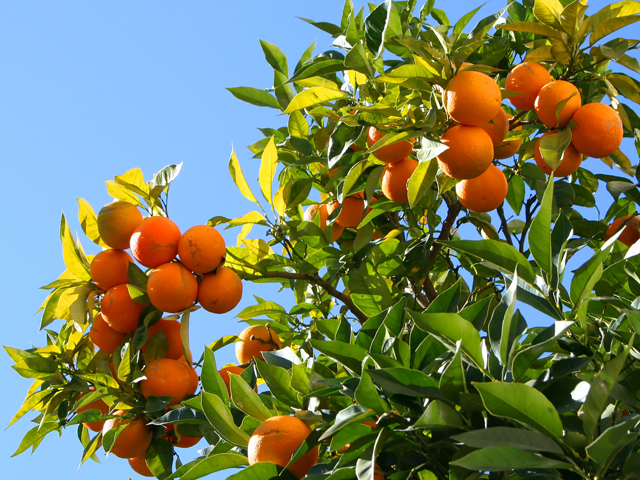 Citrus growers in Florida say the unchanged forecast for the month of December is a sign that the industry is stabilizing in the face of the citrus greening disease.
The monthly forecast released Wednesday was unchanged from the previous two months.
The estimate puts this season's orange forecast at 108 million boxes. Each box of oranges weighs 90 pounds.
Florida's grapefruit crop also was unchanged from the previous month at 15 million boxes.
Florida Department of Citrus executive director Doug Ackerman says the unchanged forecast is a sign that the crop size is stabilizing after being devastated for years by citrus greening.
The disease has caused Florida orange production to drop by more than half in the past decade.
Most of Florida's oranges are used for juice.