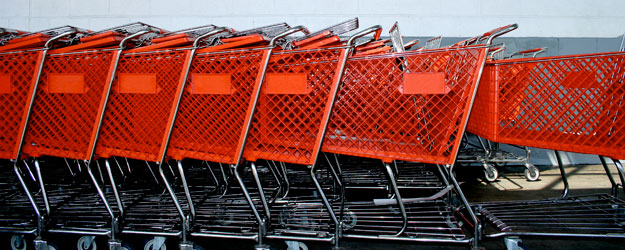 Kraft Foods Group Inc. and other packaged-food giants are facing a prospect they've dreaded for years: a state law requiring them to label products containing genetically modified organisms.
Vermont Governor Peter Shumlin, a Democrat, has vowed to sign a GMO labeling bill on May 8, saying on Twitter that residents deserve to know what's in their food. The legislation will require certain products sold in the state to note that they "may be partially produced with genetic engineering."
The move would make Vermont the first state to require the labeling, following failed attempts to pass legislation in California and Washington. And while Vermont's population is small -- at about 627,000, it has fewer people than the east side of Manhattan -- the law could prompt other states to follow suit. At least 13 states have bills pending as the issue gains momentum, fueled in part by social media.
"This is a big deal for the industry," Nicholas Fereday, an analyst at Rabobank International in New York, said in a note this week. "The issue has started to move center-stage and will continue to gain momentum and prominence."
The law, which would take effect in July 2016, could ripple through neighboring states such as Connecticut and Maine. They have passed GMO labeling laws that are triggered when other states jump first.
California Lobbying

Kraft, Monsanto Co. and DuPont Co. are among the food makers that have lobbied against stalled GMO labeling legislation in California, the most populous state. They argue that labeling laws could increase food manufacturing and retail costs for processors and grocers. The Washington Research Council, a Seattle-based group that opposed the labeling bill in that state, estimated it would add as much as $520 to the annual food bill for a family of four.
GMO labeling laws also would create a false perception that the foods are unhealthy, despite a lack of scientific evidence, Hillshire Brands Co. Chief Executive Officer Sean Connolly said today in an interview. If the labeling is going to be required, he would prefer the regulations come from the federal government.
"If you put yourself in the shoes of a manufacturer, it's not a practical concept," said Connolly, whose company sells Jimmy Dean sausages and Gallo Salame. "You can't have customized labels state by state. That would dramatically drive up the cost to consumers even higher, which is certainly not in their best interest when there's nothing wrong with the ingredients to begin with."
ConAgra Foods Inc., the maker of Reddi-wip whipped cream, Healthy Choice meals and Hunt's canned tomatoes, also opposes state-level labeling.
'Fifty-State Patchwork'

"We support consistent and consumer-centric labeling of food based on facts, not politically motivated, costly and misguided schemes that may lead toward a 50-state patchwork of confusing GMO labeling policies," Teresa Paulsen, a spokeswoman for the Omaha, Nebraska-based company, said in an e-mail.
Kraft, General Mills Inc. and Mondelez International Inc. referred questions on GMO labeling to the Grocery Manufacturers Association in Washington. The organization calls the Vermont bill "critically flawed" because GMO crops are safe, according to a statement on its website. Brian Kennedy, a spokesman for the association, declined to say whether GMA would sue if Vermont's governor follows through.
"We are currently in the process of evaluating the legislation to determine the best course of action in response to its passage," GMA said in the statement.
'Ain't Over'

The Vermont law would impose $1,000 per day fines for violations, though it wouldn't apply to many food categories, including meat, milk, restaurant fare and raw agricultural commodities that aren't grown with genetically modified seed. The proceeds would help pay Vermont's legal expenses if opponents sue over the law.
"It ain't over," said Fereday, who has covered the food industry for more than 20 years. "After the signing comes the lawsuit. The First Amendment protects the free speech of commercial enterprises too, and its alleged violation will probably be the lawyers' first line of attack."
Half of U.S. consumers are concerned about the safety of genetically modified foods, according to research by NPD Group Inc. Still, just 11 percent would pay more for non-GMO products, the Port Washington, New York-based research firm found.
Organic Growth

Attitudes could change as GMO labeling laws are introduced, said Gregory Larkin, an analyst for Bloomberg Industries in Washington. Organic food sales have already jumped 11 percent a year on average since 2002, generating $32 billion in revenue last year, he said. That industry is poised to benefit if the labels become more widespread.
Companies could simply write off Vermont and stop selling products there, ceding the state's $750 million packaged-food market, Fereday said. Or they may embark on a broader push to use GMO-free ingredients, as General Mills has already done with its Cheerios cereal, he said. That would put the U.S. more in line with Europe, where GMO foods are largely restricted.
Changing ingredients to avoid labels could be expensive for food makers, since GMO ingredients make up as much as 50 percent of their costs in some cases, Fereday said. Changing their labels would be cheaper.
"Whatever their decision, expect higher costs for the consumer," he said. "Labeling and certification all come with a price tag."