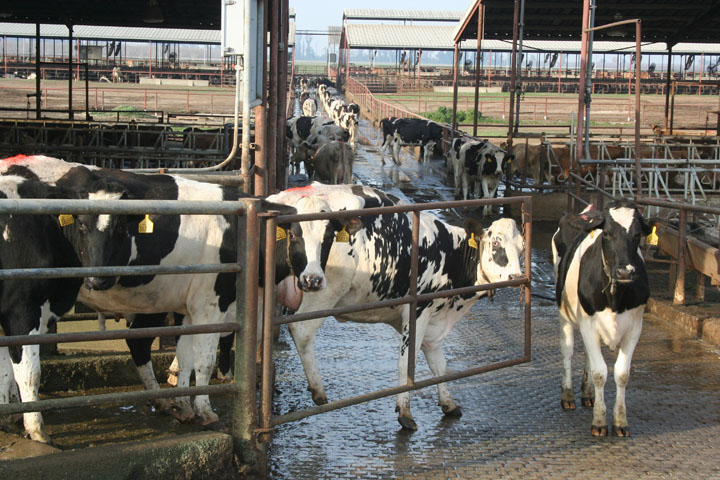 Challenges and solutions for managing this highly infectious disease.
By Dr. Dana Tomlinson, Research Nutritionist, Zinpro Corporation
Digital dermatitis (DD) affects the vast majority of U.S. dairy operations and is the most prevalent infectious claw lesion in intensively managed cattle operations worldwide. Also known as "Hairy Heel Warts," DD can cause painful lesions that often lead to lameness, which decreases milk production and reproductive performance of dairy cattle. With such a costly and wide-reaching effect on animal performance, it's no wonder that digital dermatitis is a serious concern for dairy producers. 

Once introduced, this highly infectious disease spreads rapidly through the herd, so an integrated prevention and control strategy is essential to keeping the disease at a manageable level. Calves and heifers are often neglected in traditional DD prevention strategies, but this is often the key point in an animal's development where digital dermatitis can be prevented from occurring in the first place. 

Early Prevention Is Critical

Digital dermatitis develops from multiple risk factors as a result of a weakening of the skin barrier, due to irritation and wet conditions. Poor hygiene results in mixed infection with multiple naturally occurring bacteria, among them Treponema species, in a low-oxygen environment. 

Improving skin integrity and enhancing immune response in the presence of bacteria (including Treponema species) that cause DD can help provide a barrier of protection against the disease. One way to enhance disease resistance is to provide pre-calving heifers with an adequate supply of complexed trace minerals, which have been shown to play a critical role in maintaining skin integrity and boosting immune system response.

Based on the premise that cows and heifers with healthy skin on their feet should be able to better resist infection and/or heal more quickly once infected by bacteria, research was conducted at the University of Wisconsin to evaluate the potential effectiveness of a nutritional strategy to protect against DD.

Results from this recent research indicate that preventing DD lesions during the rearing period can have significant long-term benefits. Research results show that in 45 and 67 percent of cases, respectively, animals experiencing either one or multiple cases of DD between breeding and first calving had a DD case diagnosed during first lactation. In comparison, only 13 percent of animals experienced a DD lesion during the first lactation when they were kept DD disease-free between breeding and calving. 

Additional Prevention, Treatment and Control Strategies

Footbaths (for prevention) and topical antibiotics (for treatment) are widely used in the fight against DD; however, each comes with its own set of challenges. Additional measures for controlling DD risk factors in cattle include implementing good hygiene, sound biosecurity practices, and understanding whether an animal suffers chronically from the disease or has a single occurrence.

The best way to control digital dermatitis outbreaks is by preventing them from occurring in the first place. From calves to heifers and lactating cows to dry cows, there is a need for an integrated strategy that manages risk factors to help control DD. This strategy should include the following:

Management
• Biosecurity measures to prevent infected animals from being introduced into the herd.
• Regular inspection of hind feet.
• Identify M2 (painful, acute ulcer stage) lesions early and treat promptly.
• Keep records of lesions on animals for informed decision-making based on their history.

Hygiene
• Promote a clean, dry environment, and use footbaths as needed.

Nutrition
• Understand nutrition's role in helping to prevent digital dermatitis during all cattle phases, including heifers and young stock.
• Formulate diets for adequate nutrient and micronutrient fortification.

About the Author:

Dana Tomlinson, Ph.D., Research Nutritionist, Zinpro Corporation
Dtomlinson@Zinpro.com
Dr. Tomlinson has a doctorate degree in animal science, ruminant nutrition and management from Virginia Polytechnic Institute and State University and is employed by Zinpro Corporation as a research nutritionist based in Virginia.