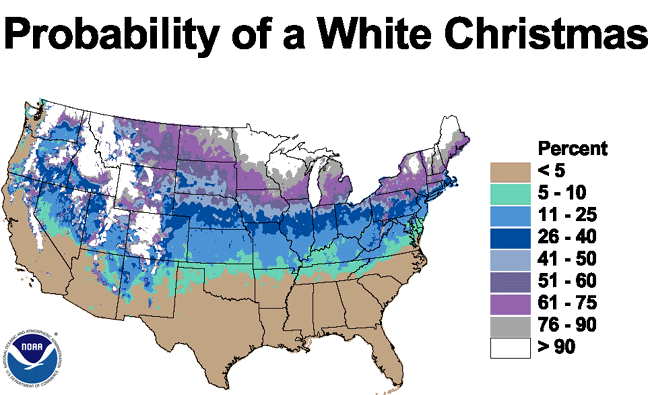 Been dreaming of a white Christmas? Depending on where you live, your wishes may come true this year – especially if you live west of the Rockies.
A western storm is expected to spread snow all throughout the northern and central Rockies, with snow spreading as far east as the Dakotas and Nebraska. And a second snow, further east, could affect parts of the eastern Great Lakes and mountains of West Virginia.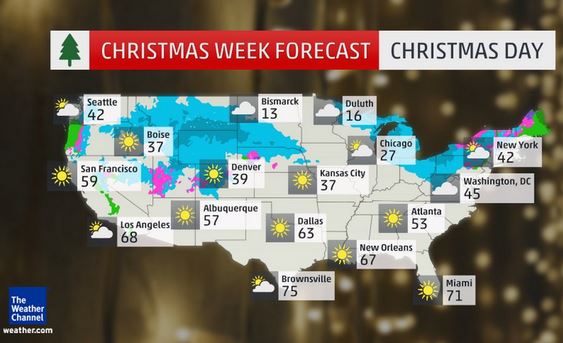 All told, more than a dozen states could see snow falling on Christmas Day.
Some meteorologists like to take a more creative approach to "white Christmas," claiming the phenomenon anywhere where 1 inch or more of snow has accumulated, even if it happened prior to Christmas day. By those standards, the historical probability is 50% or greater from central Iowa northward.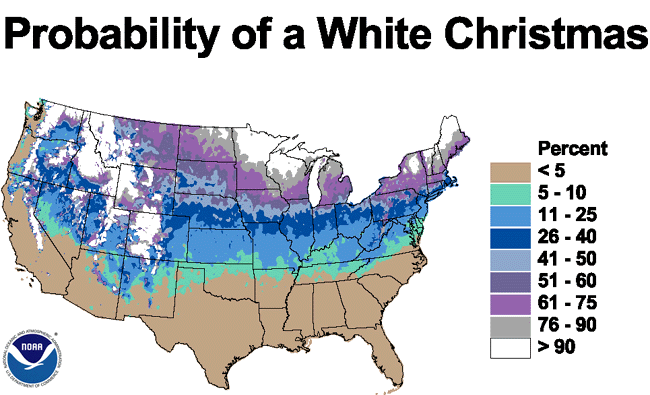 Are you expecting a white Christmas this year? Add your thoughts (and location) to the comments below.