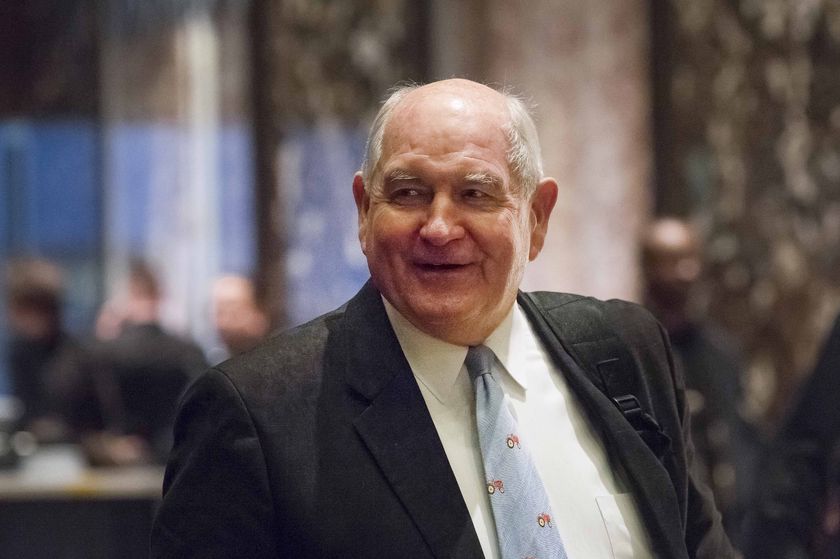 Two days before President Donald Trump took office, he named his final open cabinet position: former Georgia Gov. Sonny Perdue would be the nominee for the secretary of agriculture.
Nearly two weeks later, Perdue still doesn't have a set date for a confirmation hearing. On AgriTalk Tuesday, former senator and USDA Secretary Mike Johanns spoke with host Mike Adams on Perdue's transition into the nation's highest position in ag. Johanns compared it to drinking through a firehose, but believes the long wait was worth it.
"Donald Trump has picked the right guy," said Johanns. "The role of the secretary of the USDA is to be the cheerleader for American agriculture."
When it comes to trade, Johanns said his hands were in trade every day while he served. While he backs President Trump on finding fair trade, he does have concerns.
"I worry—we don't want to get things so upside down countries start looking for other places to buy their beef, pork, corn and soybeans because there are some world-class competitors out there," said Johanns. "We fight to retain market share every day. We don't want to lose that."
When it comes to ag mergers, the former secretary of ag, who served under George W. Bush, recently wrote an op-ed of support of ag mergers along with another former secretary, Dan Glickman, who served under Bill Clinton. Johanns told Adams the Dow-DuPont merger is a "no brainer."
"They're creating something that's going to serve us well for a lot of years."
Listen to Johanns discuss the disadvantages Perdue faces, the advice he would share, and the immigration issue on AgriTalk above.