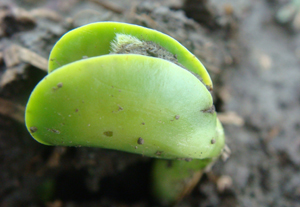 Agrible launched "Find My Seed," a free seed selection tool for farmers. The program uses data from over 200,000 third party seed trial plots.
Creators of the Morning Farm Report suite of predictive analytic tools, Find My Seed intends to help farmers find the right seed for their fields based on location, soil type, seed technology and brand. After you enter factors into the tool it will show top performing seeds available for your field from over 18,000 corn and soybean varieties. Agrible curated this data from independent researchers, university trials and other third party sources.
The program launched today and can be found at www.findmyseed.com.