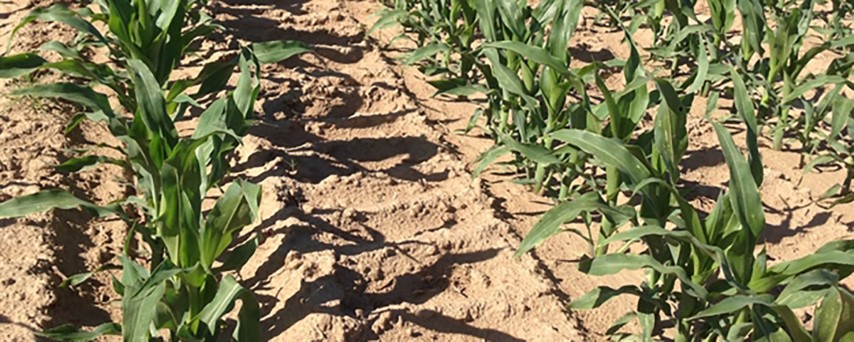 Not even a fearful day and full moon could spook the corn markets. After the close on Friday, June 13, Jerry Gulke, president of The Gulke Group, says farmers shouldn't be fearful about future corn prices.
Even with a potentially record-breaking corn crop in the ground, prices seem to have found a bottom. Gulke says the market has already discounted the big crop. "The futures have come around, basis has improved and the cash price is higher," he says. "You can't assume that just because you get a good crop, you'll have prices down near $4 again next fall, until you look at the improved demand."
The demand picture is pretty darn rosy. "We've proved we can do a lot with $4 corn," Gulke says. "We are not curbing demand with today's prices. Global demand is increasing and stabilizing."
Hear Gulke's full audio analysis:
On Friday, Informa Economics released its revised acreage and yield estimates. Overall, the theme was for less corn acres and more soybean acres. Compared to USDA's March estimates, Informa increased soybean acres by 285,000 acres and decreased corn acres by 110,000.
The markets absorbed Informa's report quickly on Friday, Gulke says, and corn rallied up at the close. "Informa tries to mimic what they think USDA will say," he says. "They played it safe."
A Time to Sell and a Time to Sit
With the current market situation, Gulke says, producers should hang tight. "If you have nothing sold, do you think this is the best price we'll get in the next 18 months? I don't think so," he says. "I think there will be better pricing opportunities."
He says if in its June 30 Acreage report, USDA decreases corn stocks, corn acres and the national yield, prices could be poised to jump. "Then you look at the possibility of $5 corn again," he says. "I think the odds are in my favor to do nothing right now and wait it out to see how the next 30 to 60 days work out." 
Have a question for Jerry? Contact him at 815-721-4705 or jerry@gulkegroup.com.

For More Information  
See current market prices in AgWeb's Market Center.
Read previous AgWeb Weekly articles featuring Jerry Gulke:
A Kick to the Corn Market: Trend Reversal Ahead?

06/07/2014
The corn market's wild ride continues. On Friday, corn prices jumped 10 cents. Market expert Jerry Gulke shares his insight.
Is a Record Corn Crop in the Cards?

05/31/2014
Planting progress has caught up and is nearing the finish line. Jerry Gulke explains what high yields mean for price direction.
Spotlight Stays on Soybeans - For Now

05/24/2014
Corn prices are going down while soybean prices head up. Jerry Gulke provides his take on these surprising, and slightly confusing, market moves.
---