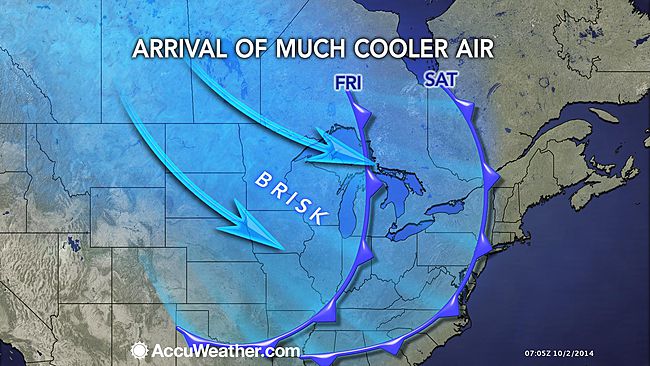 On live television Thursday, Des Moines' KCCI Meteorologist Metinka Slater said the "S" word – "snowflake," that is.
"Yes, I said snowflakes," she said sheepishly. But that's the forecast for late Friday night for northeast Iowa – much cooler temperatures and a chance of flurries.
Iowa won't be the only state serving up frosty temperatures this weekend, either. Accuweather senior meteorologist Alex Sosnowski says much of the Midwest will experience a "dramatic tumble" in temperatures over the next few days.
"The combination of temperature, wind and other conditions will make AccuWeather RealFeel Temperatures dip into the teens and 20s over the northern Plains and Upper Midwest and the 20s and 30s farther south in the Midwest and the lower Great Lakes Friday night and Saturday night," he says.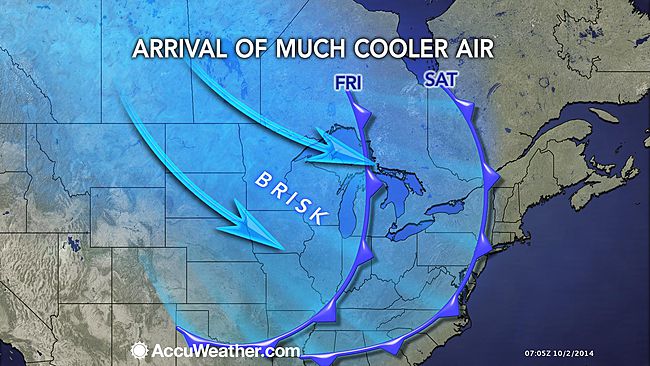 Some wet snow could mix in with rain showers as the system moves through Minnesota, Wisconsin, and Michigan during Friday night and Saturday, Sosnowski adds.
Click here to see if NOAA has issued frost or freeze advisories in your area. And visit AgWeb's weather page to access more weather news, a personalized forecast, long-range temperature outlook and much more.