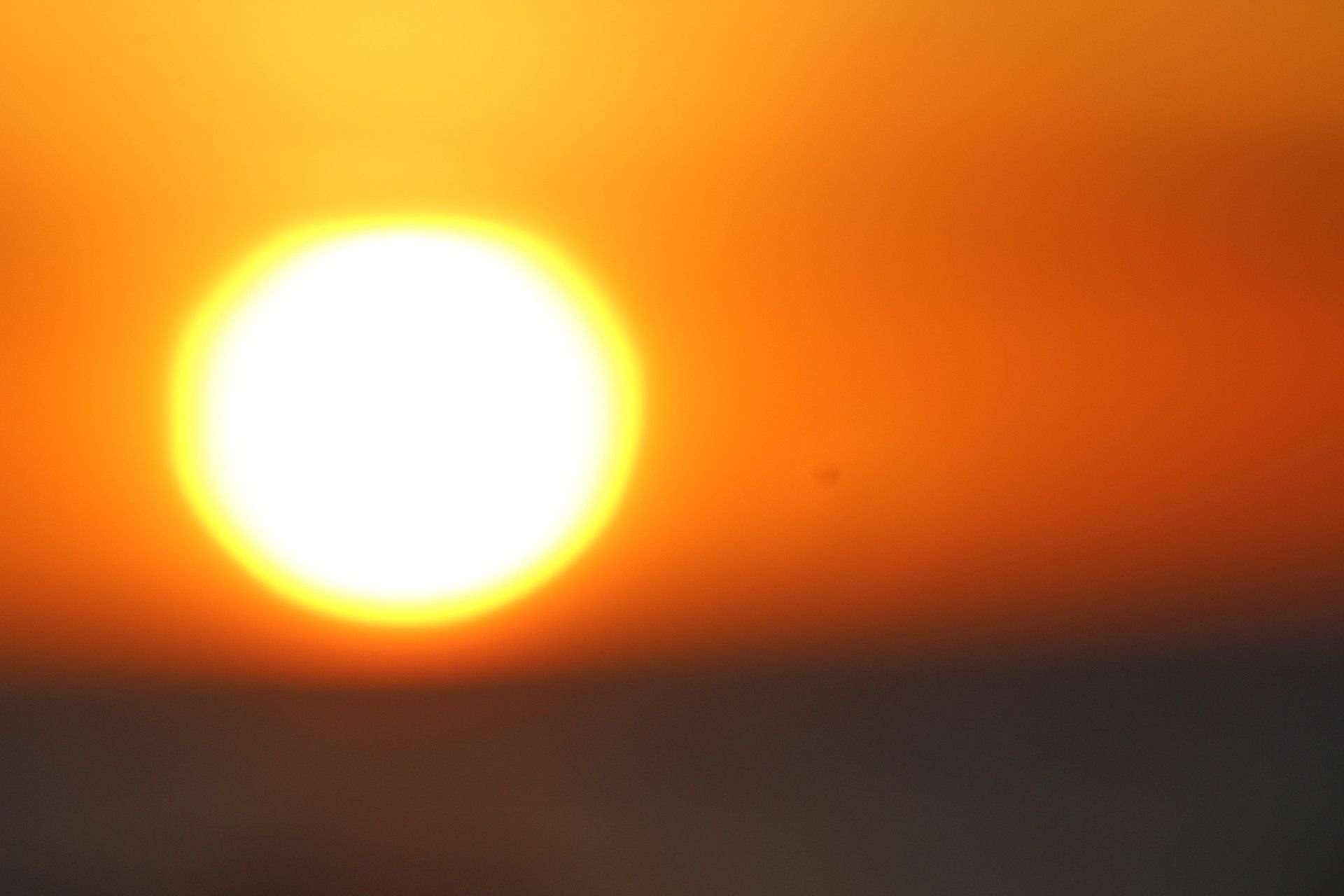 German Chancellor Angela Merkel is seeking to unite the Group of 20 nations on key environmental goals by steering clear of references to climate change wherever possible, according to a draft being circulated ahead of a summit of world leaders.
A section of the current draft seen by Bloomberg notes the decision of the U.S. to withdraw from the landmark Paris Agreement, while promising collaboration on other less controversial areas such as innovation, sustainable growth and competitiveness.
Climate change has become one of the biggest issues at stake during the G-20 summit, after President Donald Trump last month decided to pull the U.S. out of the 2015 Paris deal that promised to keep global warming "well below" 2 degrees Celsius. Trump has questioned the scientific consensus of climate change, even once suggesting it was a hoax created by China.
"This is about trying to contain Trump and not provoke him," said Nick Mabey, who used to advise the U.K. government on climate issues and now runs E3G, a policy-research group. "This language would show that he's isolated on climate change but leave him with a bit of dignity."
As the world's second largest emitter, the U.S.'s involvement in the Paris deal is seen as crucial to global efforts to tackle climate change. Investors are concerned that a U.S. exit could have a domino effect around the world, yet no other country has said they will follow Trump in leaving the accord.
While previous G-20 leaders' summits promised strong action on climate change, the communique currently being considered doesn't appear to mention the phrase, instead noting the opportunities for job creation "of increased investment into sustainable and clean energy technologies and infrastructure." It also promotes energy security, a key issue for Trump. The statement is not final and can still change.
As president of the G-20 this year, Germany is seeking to avoid leaving the U.S. as a footnote on the issue of climate change. Merkel wants to avoid a repeat of G-7 talks in Italy in May that confirmed a crack between six member states and the U.S. after environment ministers were unable to find common ground on climate measures.
"The policies produced by the G-20 should be a result of a consensus reached by all members," China's Vice Finance Minister Zhu Guangyao told reporters in Hamburg. "No one should be excluded."
Separate Annex
While the main communique won't affirm the group's commitment to tackling climate change, the section of the draft says that the remaining 19 parties will endorse a separate climate and energy action plan which will act as an annex.
The other heads of state and government from G-20 countries as well as the European Union's leaders will affirm their belief that the 2030 Agenda for Sustainable Development and the Paris Agreement are irreversible, according to the draft statement.
Steffen Seibert, Merkel's chief spokesman, declined to comment on the G-20 draft's substance.
"Nothing is decided for now," he said by email. "There are many options."
Trump's withdrawal from the Paris deal has "backfired," said Mohamed Adow, climate change lead at the charity Christian Aid, by email.
"Far from undermining the Agreement, he has driven climate change to the top of the geopolitical agenda," Adow said by email.
(Updates with Christian Aid comment from 12th paragraph.)
--With assistance from Tony Czuczka
To contact the reporters on this story: Peter Martin in Hamburg at pmartin138@bloomberg.net, Jessica Shankleman in London at jshankleman@bloomberg.net.
To contact the editors responsible for this story: Alan Crawford at acrawford6@bloomberg.net, Daniel Ten Kate at dtenkate@bloomberg.net.
©2017 Bloomberg L.P.