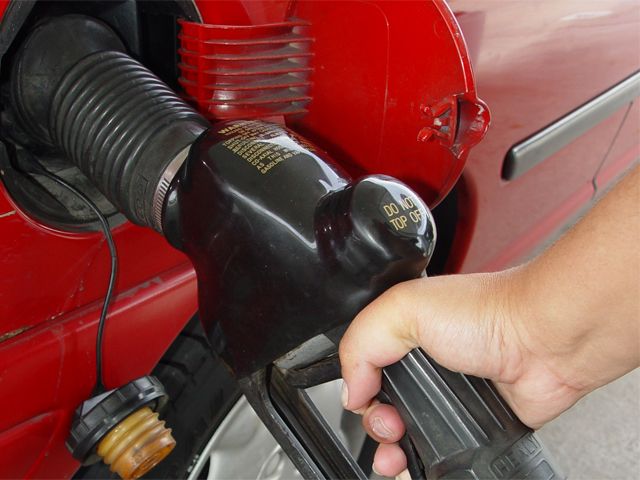 The Energy Information Administration raised its forecast for gasoline demand to the highest since 2009 as a drop in pump prices boosts driving and is expected to save the average household $750 this year.
Gasoline consumption will increase 60,000 barrels a day in 2015 to 9 million, the EIA said today in its Short-Term Energy Outlooks. The agency projected Dec. 9 that demand would fall to 8.86 million.
The 43 percent plunge in retail prices since April has increased travel and consumer spending. The nation's refineries are running at the highest seasonal rates in 10 years to take advantage of plummeting oil prices, expanding gasoline stockpiles to the most since 2011.
"Decreased crude oil prices will keep gasoline prices low in 2015 and save the average U.S. household about $750," EIA Administrator Adam Sieminski said in an e-mailed statement. "Gasoline prices have already fallen for 15 weeks in a row, which matches the record streak of price declines set at the end of 2008."
The retail price of the motor fuel has dropped 46 cents a gallon in the past month to average $2.117 in the U.S. yesterday, the lowest since May 2009, according to data compiled by Heathrow, Florida-based AAA. Demand in the four weeks ended Jan. 2 climbed 0.7 percent to 9.33 million barrels a day, the highest since September 2010, EIA data show.
U.S. refineries operated at 93.9 percent of capacity in the week ended Jan. 2, the highest rate for this time of year since 2005, EIA data show. Gasoline supplies jumped 3.5 percent in the same period to 237.2 million barrels, the most since February 2011.
The EIA changed its model for forecasting gasoline demand after reviewing what consumer response has previously been to price changes, Timothy Hess, an EIA analyst, said by telephone today. For every 10 percent decline in retail prices, consumption is now projected to increase 0.33 percent. The agency would have previously estimated a 0.2 percent increase, Hess said.