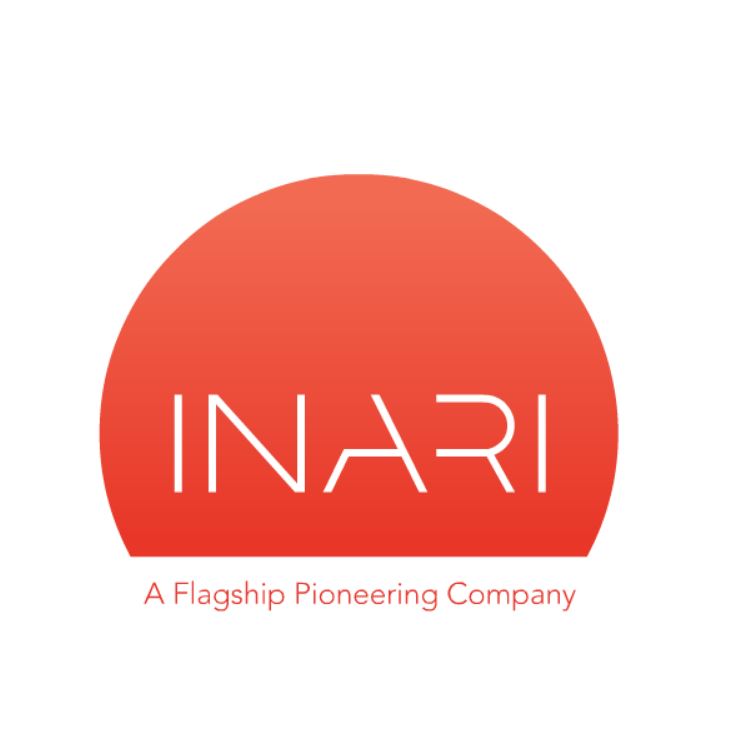 A new plant-genetics firm called Inari is hungry to help farmers in the U.S. and abroad improve yields, fight crop diseases and grow food and feed under ever-changing environmental conditions. The Cambridge, Mass.-based company, which launched July 18, 2018, will first set its sights on bringing to market innovations in wheat, soybeans and corn in partnership with seed companies, cutting breeding time by two-thirds and breeding costs by 90%, CEO Ponsi Trivisvavet says. 
Inari takes its name from the Shinto god of agriculture revered in Japanese culture.
"We want to improve the economics of the farmers, provide healthier food to the consumer and be good for the environment," says Trivisvavet, formerly chief operating officer at sister company Indigo Agriculture and past president of Syngenta Seeds North America. "We will develop personalized seed for growers."
Although Inari is not releasing any new plant genetics in conjunction with its launch, it is particularly focused on innovations in wheat. The plant's genome is five times more complex than the human genome, and the rate of genetic gains in wheat has declined 2.6% annually for the past 30 years, Trivisvavet says.
In Kansas, for example, Trivisvavet's team paired up with a seed partner—Inari isn't yet publicly announcing the companies with whom it is partnering—to visit a farmer facing low yields and low protein in her wheat crop. The farmer could remedy the problem with higher fertilizer rates but prefers not to pursue that path because of the negative environmental consequences.
"We want to help the plant use nitrogen more efficiently," Trivisvavet explains. "Once we're done, we will provide parent seeds to be multiplied by our seed partners. They'll provide those seeds to the farmers with higher protein. It will also be more respectful to the environment and healthier for the consumer."
Consumer benefits would come in the form of higher protein content in wheat-based food products and less exposure of wheat to fertilizer and fungicides, developments made possible through Inari breeding, she adds.
Breaking The Breeding Mold. Traditionally, plant breeders required between seven and 15 years to bring new innovations to market, Trivisvavet explains. They began by crossing male and female seeds, examining the physical characteristics of the resulting seed and repeating the crossing process for up to a decade until the optimal plant had been produced.
By contrast, she says, Inari scientists will define each crop seed up front and deeply research how each will fit into particular environments. Once they know what the desired seed will look like, they will study the genes and use CRISPR, computational agronomy and other technologies to make changes to the seed. Field trials will be conducted under the specific conditions for which the seed has been bred, significantly reducing the time from the lab to farmers' fields. The combination of a new approach and new technologies will result in savings for growers.
Unlike the process of genetic modification, which involves inserting foreign DNA into a plant, the breeding approach Inari has developed will not require the same type of extensive regulatory oversight from USDA, Trivisvavet says.
Instead, it will focus on bringing innovations to market underpinned by four main ingredients: biology, agronomy, data science and software engineering.
Communications Overhaul. Trivisvavet and her colleague, Julie Borlaug, aren't strangers to the criticisms other biotechnology companies have faced from consumer advocates. That's why they decided to launch now—before any of its plant-breeding innovations reach farmers' fields—to begin the conversation.
The company also partnered with New York-based marketing agency Gypsies Tramps & Thieves to engage consumers directly via a series of playful online videos spotlighting the youth, diversity and expertise of its scientists. In one video, a lead scientist spins in a chair, laughing as she pretends to be a centrifuge. The company has 80 team members representing 20 different nationalities. Forty-five of them have a Ph.D. Many bring a background in medical research.
"We didn't want leaders to get up and talk," explains Borlaug, vice president of communications and public relations, and the granddaughter of Nobel Prize winner Norman Borlaug, father of the Green Revolution. "We wanted to highlight our research and development team. That's who Inari is."
Providing oversight to Inari are a seven-member board of directors including Howard W. Buffett and a seven-member science advisory board including Jennifer Doudna, one of the inventors of CRISPR.
Before Norman Borlaug's death, Julie says, he gave her an order: "'Don't stop promoting and talking about the Borlaug legacy.' To him, it wasn't his legacy," Julie says. "It was the legacy of young hunger fighters, of innovation and technology and all it could do. There was no innovation or technology to advance for smallholder farmers. I promised him I would do that."
Inari began in the U.S. and will announce additional office openings in the U.S. and globally in the months ahead, Trivisvavet says.
"In my career," she says, "I've never seen something like this in terms of the diversity, this knowledge. This is extremely exciting."