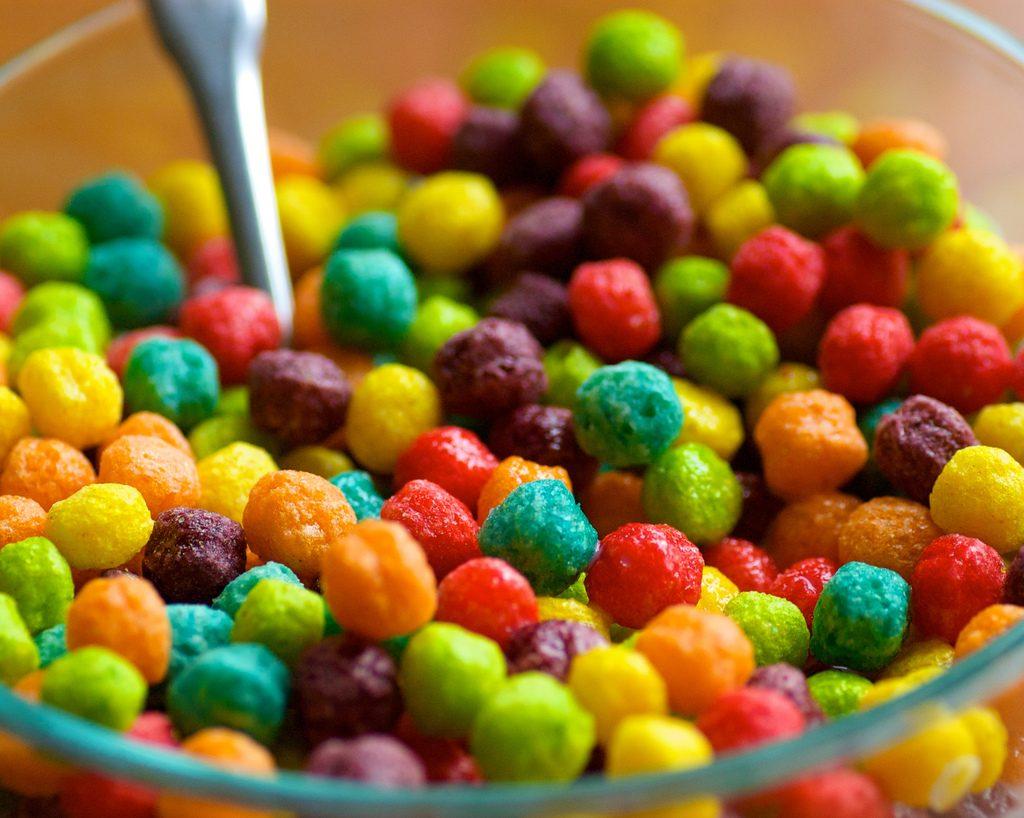 In what was clearly a case of trying too hard, General Mills was forced to backtrack a little on its remake of an iconic cereal brand. And we're guessing the incident has stunted the progress of some junior marketing executives who conceived the idea. Think Classic Coke vs. New Coke.
In an effort to bring Trix cereal in line with the hip new wave of natural ingredients apparently in demand by today's consumers, General Mills started selling all-natural Trix early last year. That would be the Trix without Red 40, Blue 1 and Yellow 6.
No, those aren't audibles Tom Brady screams at the line of scrimmage. Those are the artificial colors General Mills has used for decades to make Trix bright and cheery.
"Change it back!!" Denver-area mother Ashley Carara wrote on Facebook shortly after the new Trix hit shelves.
Apparently, some consumers prefer the unnatural food colorings such as Red 40 over the natural coloring from the likes of cold-pressed beet juice. Who knew?
General Mills, of course, stopped listening to millennial marketing executives and began listing to soccer moms screaming on Facebook. They changed it back. Yep, General Mills will reintroduce the original, more vibrant Trix, Red 40 and all, in October.
The Wall Street Journal notes that the reintroduction of Classic Trix is a reversal of General Mills' pledge two years ago to remove artificial colors and flavors from all its cereal brands.