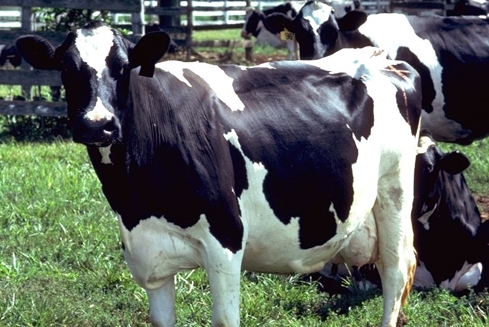 Lifetime Net Merit Index will also be updated
The U.S. dairy cattle genetic base will be updated in December, which reflects the genetic progress made during the past five years.

"This keeps Predicted Transmitting Abilities (PTA) from becoming extreme over time, which could otherwise cause users to lose sight that some of the genetics marketed would not provide them the improvement they should be receiving," says Ole Meland, chairman of the Council of Dairy Cattle Breeding (CDCB). "As a consequence of that, most traits within breeds will decrease relative to the new base."

For example, PTAs for milk will decline 382 lb. for Holsteins, 327 lb. for Jerseys and 157 lb. for Brown Swiss. Lifetime Net Merit will decline $184 for Holsteins, $124  for Jerseys and $58 for Brown Swiss. Likewise, Lifetime Cheese Merit will decline $191 for Holsteins, $132 for Jerseys and $64 for Brown Swiss.

Meland also notes that the actual genetic change made in the past five years is twice that shown by the change that will be made in PTA.

A more comprehensive description of the base change can be found on the council's website: https://www.cdcb.us/News/News.htm.
Revised Lifetime Net Merit Indexes will be available in January. Because of changing economic conditions on farms, the new indexes will have 43% of their emphasis placed on protein and fat yield, up from 35% in the 2010 indexes. The indexes will also place less emphasis on somatic cell score, body size and productive life.

In 2010 merit indexes included a consideration for daughter pregnancy rate. The December 2014 revision will also include heifer conception rate and cow conception rate data, says Joao Durr, CDCB CEO.
In addition to the Net Merit $, Cheese Merit $ and Fluid Merit $ indexes, a fourth net merit index for grazing herds will be available in December, he adds.

"Grazing Net Merit $ is being introduced for herds on pasture systems. Those breeders often demand higher fertility due to seasonal calving requirements," Durr says.