Build your operation with input from partners, bankers and balance sheets
Farm operations mature in the same way children grow up: gradually. Best-in-class producers who have expanded their footprint understand the value of carefully studying whether growth will help their bottom line or cause it to falter. Executed properly, growth can create efficiencies and open the door to new markets, even in a down economy.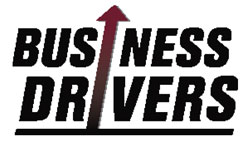 "We're just extremely conservative and try not to tie up a lot of money in depreciating assets," says Pat Janssen, a producer 80 miles south of Hays, Kan., who grows corn, soybeans, wheat and hay, along with a cow-calf and cattle backgrounding business. "We've been very deliberate for the past five or six years in trying to build our equity in the operation. I had a very wise man tell me one time that farmers don't get themselves in trouble when times are bad, they get themselves in trouble when times are good."

Those principles are reflected in the steady expansion of the farm over time. When Janssen returned to the farm after college in 1993, the row-crop side had 900 acres. Today, row crops cover 3,500 acres, and the cattle herd includes 500 head, up from just 60 in 2002. 
Easy Does It. That kind of calculated expansion based largely on the strong financial position of a farm will be critical in the years ahead, ag economists and banking experts say. More than ever before, producers will need to rely on the Farm Credit System or community banks and like-minded farmers to cut costs, reduce waste and attract the capital needed to differentiate them in the marketplace, says Danny Klinefelter, ag economist, Texas A&M University. 

"Look beyond a 50-mile radius and six months out," says Sterling Liddell, Sr., vice president, Rabo AgriFinance. "That model is in the past. We'll have to get beyond that to where we're looking at global events to help us understand price volatility two or three years out. Focus on cash as an asset and also how you're going to compete when your neighbors start to outbid you on land because they've cut costs."

Several financial metrics must be in place before a farm operation decides to expand, says David Kohl, professor emeritus of agricultural finance at Virginia Tech University. 

First is the need to keep working capital as a percentage of revenue to at least 25%. 

"Whether they're acquiring land or growing, they have to maintain a certain level of working capital and liquidity after the expansion because over the next four to five years, we're going to have some really choppy economic times," Kohl says. 
Evaluate Operational Finances. A related ratio is net working capital to gross revenue, Klinefelter says.

"It basically says how much of an operating hit we can take and still have enough cushion to absorb that, or else we're going to have carryover debt," Klinefelter explains. "A lot of people have general rules of thumb—0.2, 0.3, 0.4. Part of it depends on your operation. How leveraged are you? The more highly leveraged, the more net working capital to gross revenue you need." 

The second metric producers should examine is overall financial leverage, Kohl says. If debt-to-asset ratio begins to exceed 50%, farmers should be concerned. Lenders get really nervous if owner equity falls to 40% or even 35%, Klinefelter adds. 

The third metric farmers must adopt is liquidity. Kohl advises having at least one year's worth of debt-service payments as cash in the bank before expanding. It will prevent them from making painful decisions such as selling equipment at discounted values. 

Finally, the fourth metric Kohl recommends is to match land acquisition strategy to the overall vision for the farm. 

"Sometimes you have to sit down with your partners and spouse or significant other and ask, 'Is this consistent with our short- and long-term goals?'" he says.
Forge Banking Alliances. One of the biggest factors for farm businesses going forward will be the level of trust between producers and their banker, says Ernie Goss, Jack MacAllister Chair in Regional Economics at Creighton University and founder of the Rural Mainstreet Index. New agrifinance companies and credit unions in rural America can seem attractive, he acknowledges, but farmers should remember the advantages of working with a local commercial bank.

"Some of these larger organizations across the U.S. are government-supported enterprises," Goss explains. "They get very attractive interest rates, and they're borrowing at very good rates. The commercial banks depend more on deposits of savers. So when interest rates head higher, the commercial banks have more stability than some of these organizations that get hit by the volatility of financial markets."

It's also valuable to work with a local loan officer who can negotiate appropriate terms pre-growth.

"Local community banks are relationship-driven, and a part of that relationship is open and honest conversation," adds Davis Vanden Berge, vice president of First State Bank of Armour in Geddes, S.D. 

For top operators farming on a very large scale, other models are worth some consideration. 

In the past year, for example, Liddell has heard of operations with tens of thousands of acres making plans to merge financials with those of similar operations to attract a Wall Street level of investment. Financiers in New York and beyond require sophisticated financial statements and a track record of high-quality management.

Yet proceed with caution. "You could conceivably get a loan from New York, but what are these New York institutions doing for the community you live in?" Goss says.
Align With Neighbors. As Janssen and his family have expanded their operation, they have looked not only to their own financial capacity but also to that of area farmers. For the past 15 years, they have partnered to share and periodically upgrade a complete line of harvest equipment. 

"The opportunity for growth has come out of relationships that we had with people that we were either renting grass from or doing custom work for," Janssen explains. 

Collaborative mergers are yet another form of future expansion Klinefelter foresees. A mid-sized operation might agree to a buyout from a larger farm to produce food according to mandated standards of sustainability, creating financial wins.

With a clear vision for the goals of expansion, producers can grow cautiously yet confidently as the down cycle continues into 2016. 
For more Business Drivers coverage including original reporting from "AgriTalk," "Market Rally," "Top Producer Podcast" and "U.S. Farm Report, visit agweb.com/business-drivers.
---
Four Key Farm Expansion Metrics
In addition to net working capital to gross revenue and owner equity, four metrics should be in place before producers can comfortably expand, says Danny Klinefelter, ag economist at Texas A&M University. 

1. Term-Debt Coverage Ratio. This assesses how much of your debt is tied up in extended terms for assets such as land and machinery. 

2. Equity Versus Asset Return Rates. Farmers who use debt profitably know their rate of return on equity must be higher than their rate of return on assets. Otherwise, equity capital must subsidize debt capital.  

3. Cost-Basis And Market-Value Balance Sheets. To calculate a cost-basis balance sheet, combine contributed capital and retained earnings—in other words, net income after taxes and withdrawals. Use it to measure true strength against a market-value balance sheet, which is much more volatile and tied to marketplace values on assets such as farmland. 

4. Earns And Turns. This reflects the operating profit margin ratio multiplied by the asset turnover ratio. Fast sales make thin margins doable.