Coach employees and delegate duties to manage margins
Time spent training employees to do their job well might not seem like a winning financial strategy. Yet careful instruction and delegation of responsibilities can ultimately make a business efficient.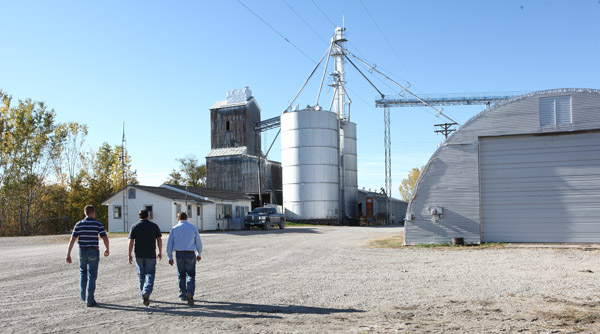 "It impacts the bottom line by cutting waste and mistakes," explains Jacob Walker, who farms 5,000 acres of corn, soybeans and wheat in Waterloo, Ind., alongside his mom and dad. "It also allows for management to do more of the things they need to be doing instead of micromanaging everything that the hired help is doing."

Walker Farms employs four full-time team members and up to three part-time team members. 

"It takes a lot less hands-on supervision to manage well-trained and motivated employees," Walker says. 

A good place to start is to structure training around scenarios, notes Top Producer columnist Chris Barron, a producer and farm consultant in Rowley, Iowa. For any given task, Barron and his management team walk through three or four problems that might arise to coach the team on how to respond. 

"That's a huge efficiency improvement when they can go ahead and make an executive decision at the field level, or they're working on a project with a standard operating procedure (SOP)," Barron explains. Written SOPs should be kept on file for routine tasks where possible so that workers who are filling in on an assignment know the steps to follow. 

Not only does training save time—it can also help protect farmers against legal action, notes Dr. Jesse LaPrade, Extension farm and agricultural safety specialist, Alabama A&M and Auburn universities. 

"I have found that an injured employee will bring a legal action against most farmers if they were not trained and did not comply with Occupational Safety and Health Administration (OSHA) law regarding a safe place to work or unsafe tools," LaPrade explains. For example, OSHA requires farms to provide safe equipment for workers, use proper personal protective equipment and perform a self-safety inspection of all tools. 
Educate Effectively. In Indiana, Walker has adopted several best practices. First, employees who are new to a task are paired with an employee who does that job well. This allows team members to ask questions and permits "nonconfrontational inspection of the job," Walker notes. Second, a two-way radio is placed in every piece of equipment so operators can access one another at any time and keep equipment running. Third, every application is documented in hand-written format using printouts of standard spreadsheets. "It creates accountability," Walker explains.