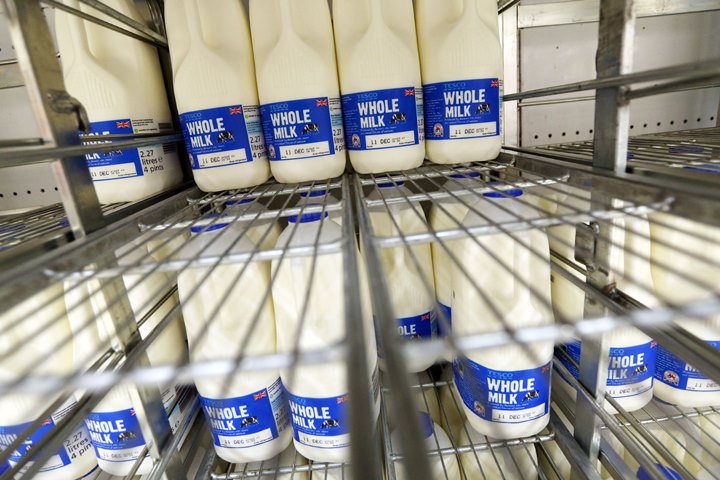 Global food prices climbed to highest in more than a year as costs rose for all commodities except cereals.
The Food & Agriculture Organization food-price index advanced 1.9 percent in August, resuming gains after a drop in July that was the first since January, according to data published Thursday on the website of the United Nations body. The gauge of 73 prices was up 6.9 percent from a year earlier.
Costs for dairy, vegetable oils and sugar led gains. Falling European Union milk production cut the potential for global exports more than expected, with the dairy-price index up 8.6 percent from July, the FAO said.
Prices for vegetable oils rebounded 7.4 percent on anticipation palm oil output in Malaysia will be lower than previously expected while some consumers such as China and India have raised demand for imports. A stronger Brazilian currency and expectations of a global-supply deficit helped drive up the price of sugar 2.5 percent.
The gauge of cereals was down 3 percent amid seasonal pressure from the completion of the crop in the northern hemisphere. A record outlook for the U.S. corn crop and a glut of low-quality wheat, both used as animal feed, also pushed prices lower. 
The FAO raised its 2016-17 grain-output estimate by 0.9 percent to 2.566 billion metric tons, with wheat up 1.2 percent to a record 740.7 million tons, while grain stockpiles increased by 4.5 percent to 663.7 million tons.
AgDay-Rising Dairy Prices Pushes Food Prices Higher-9/13/16