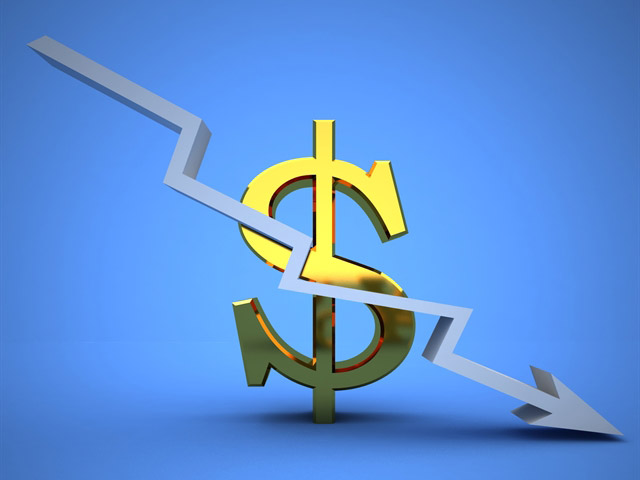 China's insatiable demand is boosting soybean prices, while wheat is facing headwinds of a global glut and foreign competitors with weaker currencies, according to analysts.
Last week, the U.S. Federal Reserve Bank said it would leave interest rates unchanged for at least another month, a move that slightly weakened the dollar. Even so, the dollar still is stronger relative to competitors' weaker currencies, analysts say. U.S. officials have said they would consider a rate hike before the end of 2016, which could make it harder for U.S. ag commodities.
The longer the U.S. dollar stays at or rises above its current level, the worse it will be for commodities and the trade imbalance, according to Andrew Shissler, a partner at S&W Trading in Downers Grove, Ill.
"You can look at freight traffic on the railways for evidence of how well the economy is going, and it's still leaning toward recession," he says.  "Raising interest rates would further hurt trade, short and long term."
Don Roose, president of U.S. Commodities, holds a similar view.
"We're barely competitive now, and if the dollar moves up, we will be less competitive," he says. "Today, Black Sea corn is cheaper than our corn. Black Sea feed wheat is cheaper. Wheat out of Russia is cheaper than our wheat."
The global glut is an even greater challenge amid multiyear lows for ag commodities, according to analysts.
"The biggest headwind is that global supplies of wheat are mammoth, supplies of corn are huge, and supplies of U.S. soybeans are on the rise, followed by South America," Roose says.
Weather woes in South America have made the U.S. the only supplier of soybeans to China for the next three to four months, Roose notes. However, demand is "mature" and the market needs a weather event to move further upward, he adds.
Another analyst, Dan Heuber, of the Heuber report, agrees that the global glut and competitors' weaker currencies are holding down prices "like an anchor."