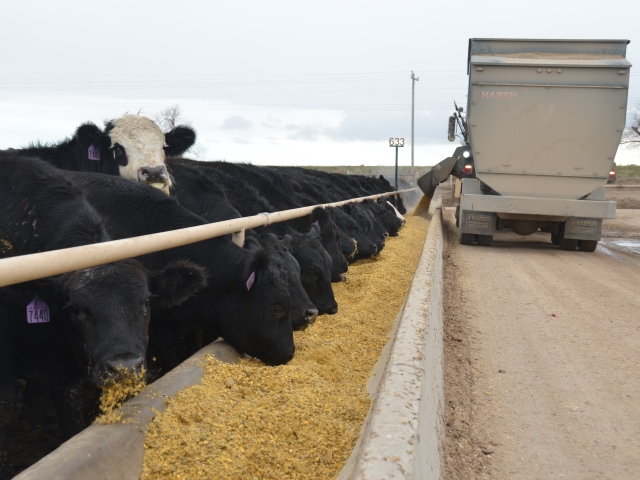 Slowing demand for animal feed this season will leave the world with a bigger hoard of grains than previously thought, the International Grains Council said.
While production from bumper harvests will be slightly less than predicted in November, carryover stockpiles of grains excluding rice will increase 1.9 percent to 455 million metric tons in 2015-16, the highest in almost three decades. That's 1 million tons more than the previous forecast, London-based group said in a report Thursday.
Wheat and corn futures declined for a third year in 2015 as large harvests around the world led to ample supplies. The IGC cut its estimate for total grains demand by 0.4 percent. It said the prospects for the wheat crop in 2016-17 are favorable and inventories of the grain may end that season at a near-record level.
"Owing to abundant supplies, there will likely be a further accumulation of end-season stocks," the IGC said. The council lowered its feed-demand estimate by 0.5 percent to 873 tons and expects global grain output this season to be 0.2 percent lower than forecast in November.
Corn Outlook
The IGC reduced its forecast for global corn output by 0.8 percent to 959.5 million tons. The outlook for South Africa's crop was cut 35 percent to 7.5 million tons as the country suffers from the worst drought since records began more than a century ago.
In contrast, the council raised its world wheat-harvest estimate by 0.6 percent to 730.8 tons due to bigger than previously expected crops in China, Canada and Afghanistan. Global production of the grain may fall 3 percent to 706 million tons in the 2016-17 season on reduced planting and average yields, according to the IGC.
"While conditions for 2016-17 winter wheat have not been entirely ideal in some regions, global harvest prospects remain mostly favorable," the IGC said.