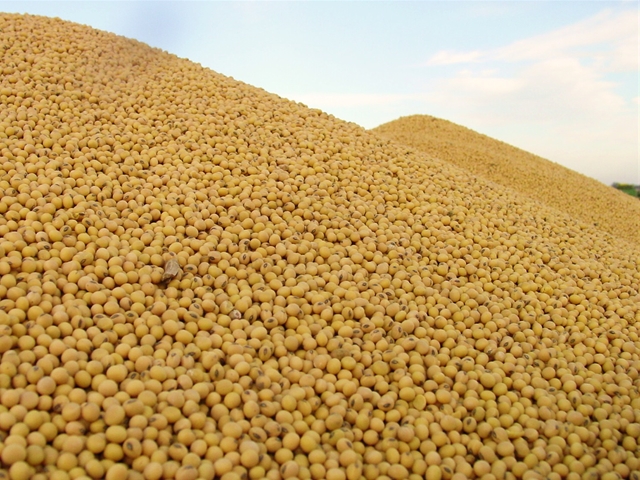 The biggest grain rally in four years wasn't enough to lure investors back to agriculture as banks including Goldman Sachs Group Inc. predicted the gains will be short-lived.
About $85 million was pulled this quarter from exchange-traded funds tracking agriculture products such as wheat, soybeans, corn, coffee and sugar, data compiled by Bloomberg show. That's the third straight loss.
While the Bloomberg Grains Subindex has soared 21 percent since the end of September amid rising demand for U.S. crops and concern that Russia will curb shipments, skeptics abound. Goldman's head of commodity research, Jeffrey Currie, is calling for a "sharp decline in agriculture" next year amid growing global harvests. The Bloomberg gauge, even after rebounding the past three months, is still heading for its second straight annual decline, having dropped 5.9 percent.
"The agriculture sentiment is still really negative," Kelly Wiesbrock, a managing director who helps oversee $1.8 billion at Harvest Capital Strategies in San Francisco, said in a Dec. 18 telephone interview. "There's still a lot of grain out there."
The Bloomberg Agriculture Subindex, which tracks coffee, corn, cotton, soybeans, soybean oil, sugar and wheat, is down 6.5 percent this year. The Bloomberg Commodity Index of 22 components tumbled 15 percent, led by losses for crude oil.
Soybean Stockpiles
The U.S. Department of Agriculture estimates rising world production will push soybean inventories to an all-time high, and prices are heading for the first two-year slump since 1999. Weakening currencies in producing countries will mean that supplies will continue to climb, Goldman's Currie said in a telephone interview Dec. 9.
American farmers harvested a record large corn crop for the second straight season, the USDA estimates. The U.S. is the world's top grower and exporter.
Corn prices rebounded 30 percent since reaching a five-year low on Oct. 1 amid rising demand for U.S shipments. Demand from China may climb after the government lifted a ban on some genetically modified crops, according to analysts at Shanghai JC Intelligence Co. and Beijing Orient Agribusiness Consultant Ltd.
Wheat futures last week advanced to the highest in almost seven months in Chicago. As Russia's currency plunged against the dollar, the nation slowed grain shipments to preserve stockpiles and keep domestic prices in check. The country is the fourth-largest exporter and the move comes at time when cold can threaten winter crops in the U.S., the biggest supplier.
Weather 'Factor'
The risk of adverse "weather's always going to play a factor," Jake Dollarhide, chief executive office of Longbow Asset Management in Tulsa, Oklahoma, which oversees about $80 million, said in Dec. 19 telephone interview. "Global supply imbalances are always going to play a factor. China getting healthy and removing some of its doors to U.S. imports would be a huge boon for the price of grains."
Rising wheat production outside of Russia can help make up for shipment curbs. The world crop is forecast at a record 722.18 million metric tons by the USDA. Bigger harvests are helping to keep a lid on global food inflation, with costs falling to a four-year low, according to the United Nations.
Investors pulled $158.09 million from agriculture ETFs this year, the fourth straight annual loss. The withdrawal was the second-biggest among commodity sectors, trailing a $2.67 billion outflow from precious metals.
SocGen Outlook
Corn prices will drop to an average of $3.92 a bushel in the first quarter of 2015, Societe Generale SA forecasts. The grain settled at $4.14 on the Chicago Board of Trade yesterday. Soybeans will fall to $10.06 a bushel, from yesterday's close of $10.4575, and wheat will reach $5.14 a bushel from $6.355, the bank said in a Dec. 17 report.
"The fact that grains have moved up is maybe a little out of sync with what's going on," Donald Selkin, chief market strategist at New York-based National Securities Corp., which oversees $3 billion, said in a telephone interview Dec. 15. "I don't think these prices can be sustained."