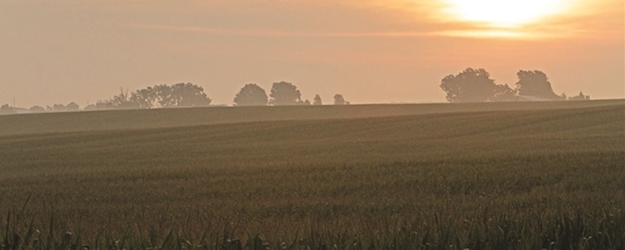 Editor's Note: This is a preview of one of the seven states the 2013 Pro Farmer Midwest Crop Tour will visit on Aug. 18-21. See the complete State-by-State Preview of the Pro Farmer Midwest Crop Tour
Farmers in Iowa have every right to be optimistic about this year's corn and soybean crops. On its more than 13 million acres of corn, Iowa farmers are forecast to see an average yield of 185 bu./acre, the third highest for the nation. That's 20 bushels higher than 2013 corn yields.
For soybeans, USDA expects Iowa yields to average 50 bu./acre on the 10 million acres dedicated to the crop.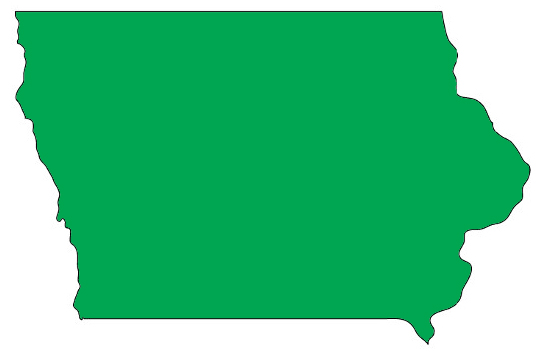 "Generally the corn and soybean crop in Iowa looks good," says Mark Licht Iowa State University Extension cropping systems agronomist. "Corn is probably better looking than the soybeans."
Licht says that planting was delayed for both crops, but soybeans have taken longer to recover. "Soybean rows closed canopy later than normal due to cool wet conditions in May and June," he says.
A number of challenges have plagued Iowa crops this growing season. Licht says north central and northeast Iowa were delayed in planting due to wet conditions, although most of those acres did get planted. "Spring rains initially helped the crop in western Iowa but excess occurred and brought severe weather to southwest Iowa and parts of northern Iowa," he says.
July and August have been extremely dry for some farmers. A farmer in Cerro Gordo County reports to AgWeb Crop Comments that crops are suffering with the lack of rain. "We had only 6 tenths for the month of July and none the first 11 days of August," the farmer says. "This is the third year in a row that we have watched our crops burn up, after struggling to get it planted."
A farmer in Jackson County reports the same. "We have now joined the 'sure could use a rain' club," the farmer says. "We've had no rain here for two weeks and the crops on shallower soils are showing stress."
In Plymouth County, a farmer says the weather was too wet and cold early and too dry in July. "I'll have a good crop, but not as good as last year," the farmer says. "My beans will be average."
As for yields, Licht says he's personally not as optimistic as some. "I think the corn and soybean crop will be average yielding in Iowa," he says. "Corn may be slightly above average, while soybean may be slightly below average."
Although corn development is running slightly ahead of the five-year average, Licht says harvest should kick off about the same time as normal.
 
For More Information
Follow the tour on Twitter with the hash tag
#pftour14
.
---