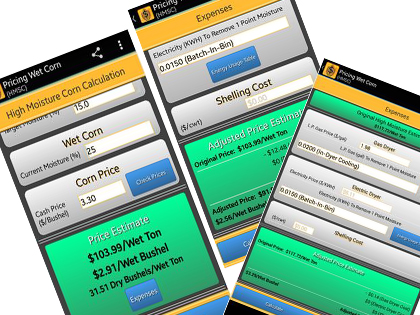 A quick look at an annual precipitation map confirms what you may have already suspected – much of the Corn Belt just went through a relatively wet year, with many areas getting 50 inches of precipitation or more.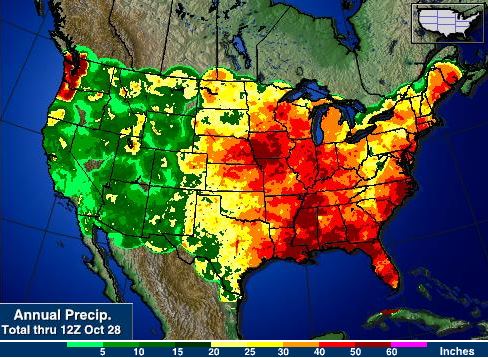 The stage has therefore been set for harvesting high-moisture corn, which comes with its own unique challenges when buying (grain farmers) or selling (livestock/dairy producers) this commodity.
Luckily, as the tech cliché goes, "There's an app for that."
Specifically, the University of Wisconsin-Extension has developed a smartphone app that provides a simple way to estimate the market value of high-moisture shell corn (HMSC) by looking at three variables – dry corn moisture, current corn moisture and price per bushel. The HMSC$ app is easy to use – simply input those three variables, and the app calculates a price estimate per wet ton and per wet bushel.
Users can adjust these values based on expenses that include gas dryer, electric dryer and shelling cost. Wisconsin farmers get the added benefit of a "check prices" option that links to area cash grain bids, compiled by the Wisconsin Corn Growers Association.
Greg Blonde, UW-Extension Waupaca County agriculture agent, says utility plus mobility is what makes the app a valuable resource.
"Although a desktop Excel spreadsheet for pricing HMSC is available on the Wisconsin Center for Dairy Profitability website, it doesn't have the ability to bring up current market information or automatically share the results," he says. "When you're out in the field or on the go, the HMSC$ app is a great resource tool to have on your smartphone or tablet computer."
The app is available for free on Android devices at Google Play.