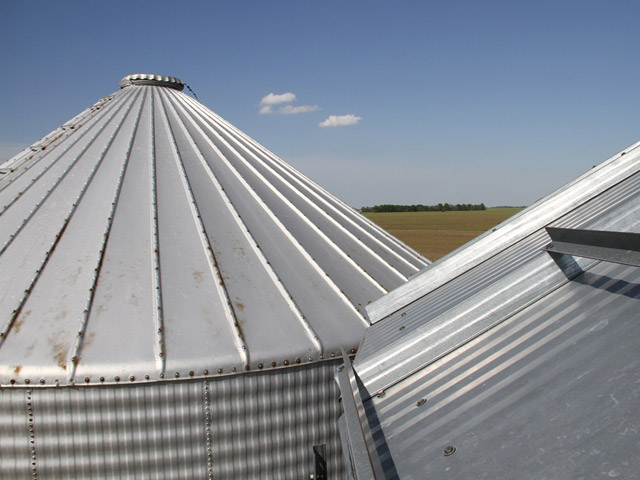 If you belong to the group of growers who were collectively storing 4.38 billion bushels of corn on farm as of March 1, it may be time to start letting some that grain go
"We've got to take care of the business of old crop, of which we've probably got about 30 percent of it left," said Chris Barron of Ag View Solutions on Saturday's U.S. Farm Report, who said some operations are holding even more of their harvest. "Put together a plan, figure out what the targets are, and be disciplined in getting this stuff moved."
Why is that so important? Risk and reward. If you're holding a considerable amount of old crop corn, "you really have to think of the basis risk you have," Barron said. In contrast, "when the planters do start rolling, that's when usually there are some basis opportunities."
Fellow U.S. Farm Report guest Angie Maguire agreed. "If you look at some of the basis values that are still being paid throughout Iowa and parts of the river market, there is opportunities to move corn right now. With the close today at $3.90, $3.85, $3.90, and you can buy a relatively inexpensive call option to protect your upside block and your floor and cover yourself on that side," said Maguire, who is vice president of grain for Citizens LLC.  
Listen to more of their comments here.
But grain marketing can lose out to other tasks this time of year. In springtime, "guys want to park the trucks and run the planters," acknowledged Barron. "That's when it's time to get the truck moving again and take advantage of that."
The same goes for marketing new crop corn, according to Barron. "The time to move this stuff is usually when our hands are greasy and we're busy doing other things," he said. "Put some targets in and know what prices you would start pricing your grain at and be disciplined and let those sales go."
Just keep those targets realistic. "Just because someone says the high end of the range may be this doesn't mean you hold out until on all sales until that number comes," Maguire cautioned, "because at that point, you're not going to sell when that number comes."
To avoid that scenario, she—like Barron—advises farmers to take a more thoughtful, balanced approach. "Have a plan in place," she said. "Be aware you can still sell into rallies.  and you want to sell a chunk of your grain and see the market go higher. You guys are going to be perpetually long, so even if you sell some of your old crop stuff at not the highest value that you wanted to, or basically a break even number, maybe just a touch above—that doesn't mean you have to be disappointed if the market does take that rally, because you have next year and the year after."
Hear more from Maguire and Barron on U.S. Farm Report's "Markets Now" segment.
How much of your 2014 corn crop is still unsold? Let us know in the comments or on the AgWeb discussion boards.