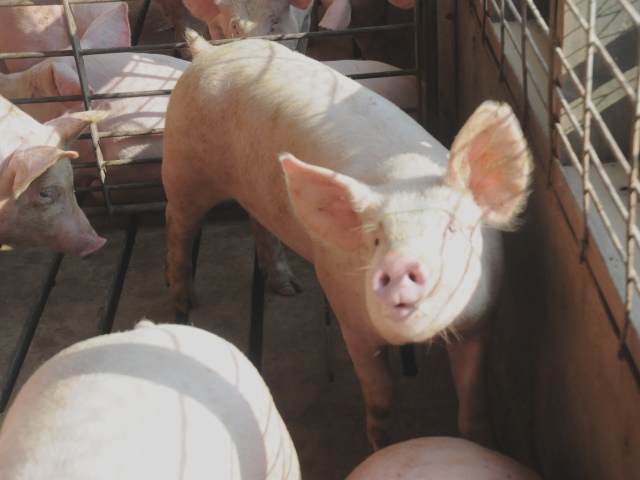 New rules for the use of antibiotics in livestock started in Jan. 2017 with the implementation of the Veterinary Feed Directive (VFD), a new, stricter federal regulation.
VFD comes from the Food and Drug Administration (FDA) says if a livestock farmer wants to use certain medications in their feed that are important for treating human disease-causing bacteria, the antibiotics must be approved by a veterinarian.
The Government Accountability Office (GAO) report says there are gaps in the oversight of antibiotic use on cattle, poultry, and hogs.
The author adds that it makes it difficult for those agencies to make sure the drugs are being used correctly and that steps are being taken to reduce the use of antibiotics on livestock, citing incomplete labels and farm-level data collection.
The report says since the goal of more judicious use of antibiotics is to combat resistance, there should be better information on the size of the resistance problem.
Dr. Lew Strickland, a veterinarian with University of Tennessee Extension and UT Animal science, talks to farmers across the Volunteer State about the particulars of the VFD issue. Strickland says producers will have roughly a year for an educational period, but eventually everyone must adjust to the law.
The ultimate goal is a safer food product for consumers.
"There is a concern that feeding our animals those antibiotics will eventually create resistance in human medication," said Strickland.
A vet must do an on-site inspection of a livestock herd before a farmer is allowed a VFD. Livestock producers then must present this documentation to the supplier before they're able to purchase antibiotic-infused feed.
"The producer has to have a good relationship with their vet because the vet now is going to be responsible for ensuring the appropriate use of antimicrobials in feed and water," said Dr. David White, a member of UT AgResearch.
White formerly worked for the FDA on the issue, and he's teaming with the departments of ag and health to educate cattle producers about the proper use of antibiotics and the implementation of VFDs.
"Using antibiotics to treat animals is appropriate, but growth promotion, feed efficiency— in many people's definition— is an improper use of these wonder drugs," said White.
AgDay-GAO Critical of Reporting Gaps in Antibiotic Use-3/20/2017