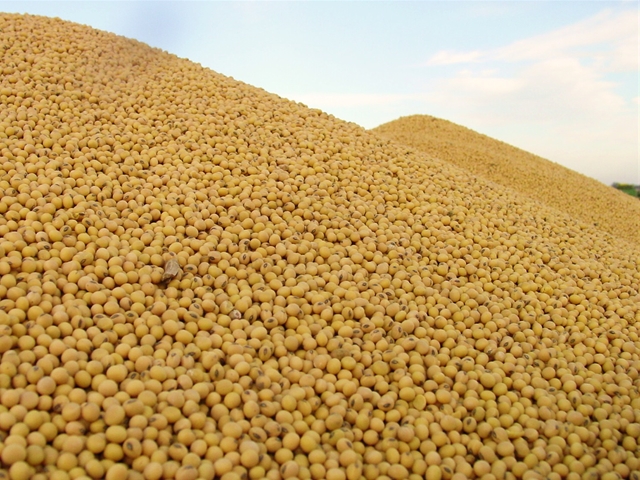 Hedge funds cut bullish wagers on agricultural commodities at the fastest pace since August 2013 as expanding grain supplies help keep a lid on global food inflation.
Money managers lowered their net-long position on crops from corn to sugar for a fifth straight week, U.S. government data show. Investors got more bearish on wheat and have the smallest wager on a coffee rally in a year.
The U.S. government will probably increase its forecasts for global corn and wheat inventories in a report Tuesday, analysts surveyed by Bloomberg News said. World grain production in the season that began July 1 will rise to the biggest ever, the United Nations' Food & Agriculture Organization said Feb. 5. The agency's measure of food prices fell in January to the lowest level since 2010.
"We have comfortable world supplies, and little to get excited about," Diana Klemme, the grain-division director at Atlanta-based Grain Service Corp. who has tracked the markets for four decades, said by telephone Feb. 5. "It's really tough to find something seriously fundamental that you can call bullish."
Combined net-bullish positions across 11 agricultural products fell 37 percent to 209,282 futures and options contracts as of Feb. 3, Commodity Futures Trading Commission data show. The drop was the biggest since speculators were net- short on Aug. 6, 2013. The wagers are down 81 percent from last year's peak in April.
Bear Markets
Expanding surpluses have left most raw materials mired in bear markets. The Bloomberg Commodity Index has dropped for seven straight months, the longest streak since 2009. The gauge is down 20 percent in the past year. The Bloomberg Agriculture Index of seven farm products slumped 15 percent, and on Feb. 2 reached the lowest since July 2010.
Corn futures tumbled 43 percent in the previous two years amid record harvests in the U.S., the world's biggest grower. As supplies expand, a collapse in oil prices is reducing demand for crops to make biodiesel, according to Lara Magnusen, who helps manage about $2.5 billion as a portfolio strategist at Altegris Investments Inc. in La Jolla, California.
Rising overseas purchases of American supplies can help to erode inventories. The amount of corn U.S. exporters have inspected for shipment since Sept. 1 is 2.3 percent higher than a year earlier, and soybean inspections jumped 19 percent, government data as of Jan. 29 show.
Plantings Outlook
U.S. growers will probably sow fewer corn and soybean acres this season, Christopher Narayanan, the head of agriculture research for Societe Generale SA in New York, said in a Feb. 5 report. Two straight years of price declines have lowered profits for farmers.
"Any adverse weather will add to gains" for prices, Kelly Wiesbrock, a portfolio manager at Harvest Capital Strategies in San Francisco, which oversees $1.8 billion, said in a telephone interview Feb. 6. "You also have the prospects of lower corn acres here in the U.S., and people think that's generally a positive."
Combined net-wagers across 18 U.S. traded commodities fell 21 percent to 560,752 contracts, government data show. That's the lowest since October. Crude bets declined for a third week, and speculators have stayed net-short in copper since September.
Gold Wagers
Investors reduced bets on gold for the first time in 2015, cutting their net-bullish position by 3.4 percent to 161,998 contracts. Futures in New York slumped 3.5 percent last week, the biggest drop since October, and were up 0.2 percent to $1,237.40 an ounce by 9:56 a.m. in Seoul.
The U.S. economy added more jobs in January than analysts forecast, boosting speculation that the Federal Reserve will move toward the first interest-rate increase since 2006. The advance in payrolls capped the biggest three-month gain in 17 years, a government report showed Feb. 6. Higher rates cut gold's allure because the metal generally offers investors returns only through price gains.
"If we get signs of strength in the U.S., there's reason to believe that rates will rise, that Treasury yields will rise, and that gives investors an alternative to gold," Paul Christopher, the St. Louis-based head of international strategy at the Wells Fargo Investment Institute, which has $1.6 trillion in assets, said by telephone Feb. 6. "Gold bears need some sign that global growth is not weakening everywhere."