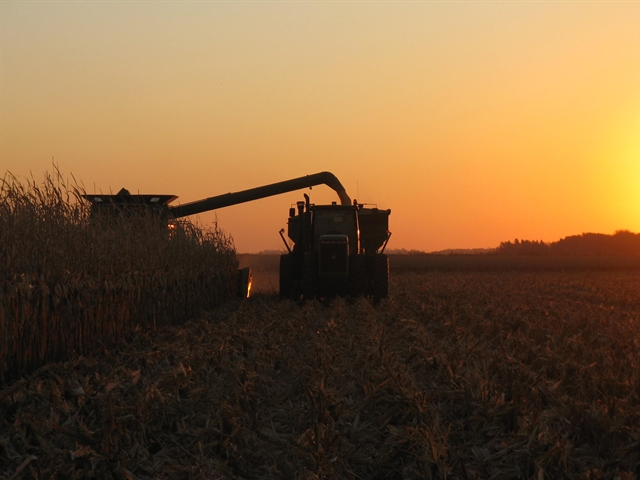 Just a few weeks ago, prices were so low that farmers started harvest season wondering if they were going to be forced to give away their crop this year. But after this week, the market situation is looking up.
Soybean prices closed the week 63 cents higher, and corn prices were up 23 cents—prices that closed above September's highs.
"You kind of felt it in your bones, that everybody was leaning the wrong way at the wrong time, perhaps," says Jerry Gulke, president of the Gulke Group. "I understand now that a lot of crushers had committed to sell beans and meal thinking that the farmers were going to come in here and dump all this stuff and we're going to have plenty of grain. Well, that didn't happen."
Cool, damp weather has kept farmers out of the fields, getting harvest off to a slow start.
"I think the money managers got ahead of themselves and pushed it too low, and we got a good rally, and now it's a different situation," Gulke says.
But why the sudden change? Gulke explains that some traders think it boils down to a logistics problem that will correct itself. "But I think if that were the case, you wouldn't have pulled strong today," Gulke says.
Gulke suspects that demand might be better than we think, especially given some of the issues going on globally—particularly the drought that is delaying planting in Brazil.
He thinks the lows are already in for corn and soybean prices, which means we could get into some sideways trading for the next couple of months.
"I think from here, we have to find a level where farmers will actually sell corn and beans, and reward the market, fill the pipeline, and get things back on track again," he says.
Listen to his full audio analysis: