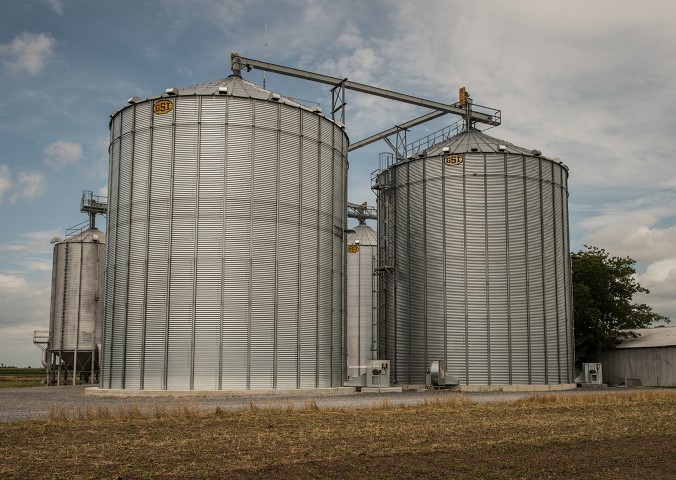 A combination of unseasonably warm, dry fall weather and low corn prices could mean more grain is stored on farms this winter.
Agriculture experts said that farmers will have to watch how they store their grain and wait for prices to rise, the Aberdeen News reported.
Cold weather is critical to preserving grains, such as corn, South Dakota State University Extension agronomy field specialist David Karki said.
"Heat and moisture are the two big factors to any kind of mold growth and any other pest," Karki said. "Try to keep the temperature below 40 degrees Fahrenheit, good aeration, good flow of air."
Wheat Growers senior vice president of operations John Husk said it's important to monitor grain regularly, no matter how it's stored.
"Look at the peaks — especially at the tops of those piles — and make sure you don't see any discoloration, for sure," he said. "And just make sure it isn't crusting over. If it does, you want to break that crust up, you want to get some kind of ventilation." Husk added that farmers will need to change their plans if weather turns unfavorable for storing grain.
Husk said the warm weather going into November might have bolstered Aberdeen-area producers. His company didn't have to dry some of its grain because it was already close to being dry enough.
"The less moisture, the longer you can store," Karki said.
Husk said the healthy crop yields due to the weather won't drive prices up very quickly.