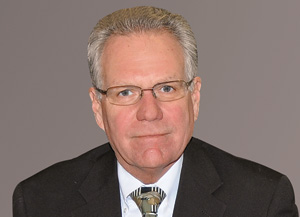 The word "consolidation" sends a shiver down the spines of many. Rural America is no stranger to the bad and the good that follows when school districts consolidate, small businesses close up shop or merge, or farmers go under or sell out.
Consolidation has been a part of production agriculture for more than 200 years. In the 1960s the chicken and broiler industry went through a period of consolidation, followed by the cattle feeding industry in the 1970s, the swine industry in the 1980s and 1990s and the dairy industry in the 2000s. Quite frankly, consolidation continues today.
The bottom line, in many cases, is that consolidation leads to increased efficiency. For example, a study conducted by the National Pork Board indicates that during the past 50 years the amount of water used to produce a pound of pork has decreased by 41% and the carbon footprint has decreased by 35%.
I think the next major consolidation will occur in grain production. To ready your operation, you need to recognize that change is on the horizon. It's important to understand what you need to do to not only survive but prosper.
Three factors will drive the coming consolidation: technology, margin management and access to capital.
Technology—including larger and more sophisticated equipment, seed, precision farming and improved efficiency—will be a big driver. One of the most prominent ways to increase efficiency is around-theclock field operations. I have a client who covered 80% of his 6,600 acres by planting 24 hours a day. Interestingly, one of the partners in the operation came from an industrial background where 24/5 or 24/7 operations are common. Historically, we could not accomplish this in production agriculture, but now we can, thanks to technological advancements.
Years ago, we determined that the four greatest leverage points to improve your bottom line are machinery cost per acre, labor cost per acre, marketing and agronomic management. Recently, we observed through our client benchmarking data that machinery cost per acre has risen by 61% in the past five years and labor cost per acre by 32%. Around-the-clock operations can significantly reduce two of the rapidly rising costs.
Margin management, including marketing, is the second big driver. Those who consistently sell their  crops in the top third of the price range have a tremendous competitive advantage. If your marketing skills are lacking, work with or hire someone who can get you in the top third. Know your costs and margins, and take a profit when it presents itself.
Managing your production costs is another influencing factor. We participated in a study this summer that analyzed more than 15 farms totaling 33,000 acres. Cost of production ranged from $4.72 per bushel for corn to $3.40. Producers who have lofty costs and do not market their products well likely will not survive.
To see the payback from nutrient and precision ag investments, visit www.FarmJournal.com/economic
Take Your Operation to the Next Level
March 12 • Fishers, Ind.
Fishers Banquet and Conference Center
Learn how to execute variable-rate technology with Farm Journal Field Agronomist Ken Ferrie. Then integrate those agronomic benefits into your balance sheet with Farm Journal columnist Moe Russell and Top Producer columnist Chris Barron.
Early bird registration: $169 (before Feb. 19)
Regular registration: $199
To register, call (877) 482-7203 or visit www.FarmJournalProfitCollege.com
Moe Russell is president of Russell Consulting Group in Panora, Iowa. He provides risk management advice to clients in 34 states and Canada. For more risk management tips, visit his website at www.russellconsultinggroup.net. To submit questions, call (877) 333-6135 or e-mail [email protected].