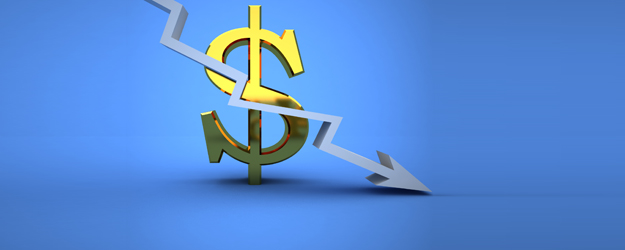 This information is provided by Archer Financial Services, Inc. 800-933-3996.

Values were lead lower by the wheat market which slipped nearly $.30 lower by Thursday morning. All of the grains have been affected by long liquidation as we approach the "fiscal cliff" with no agreement as yet.
However, increased selling in the wheat market may be tied to the expected rebalance by a major commodity fund early next year that has Chicago wheat second only to the soybean market in terms of long positions that will need to be sold out and moved into different commodities. The wheat market did catch a bid on Friday as the 37 million bushels of wheat sold last week was the largest weekly total in over a year.
Spot corn and soybean futures had an inside week, as support at last week's lows was tested, but not violated. All three major agricultural commodities have some chart damage to overcome before a low can be declared. Talk of a market bottom will take place if closes above $7.00, $14.50 and $8.00 can be achieved for March corn, soybeans and wheat respectively.
As we return to the trade next week the focus will be on what if any agreement was reached over the weekend. In addition, significant market length had left these markets over the past 60 days. When and how efficiently that money reenters the market will help to determine how much of a grain rally can occur as we flip over the calendar and set our sights on the January 11th Crop Production Report.
We would look for the grains to at least work back toward the middle of its recent trading range leading up to that report. I would like to wish everyone a Very Happy and Safe New Year!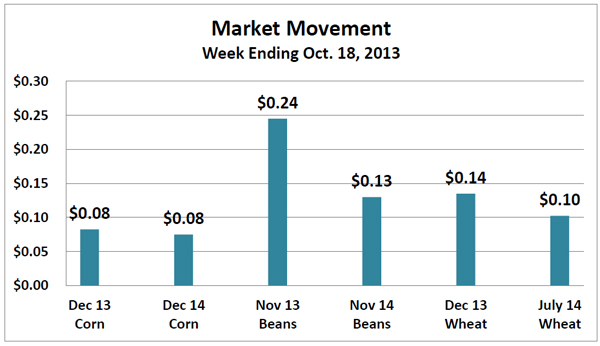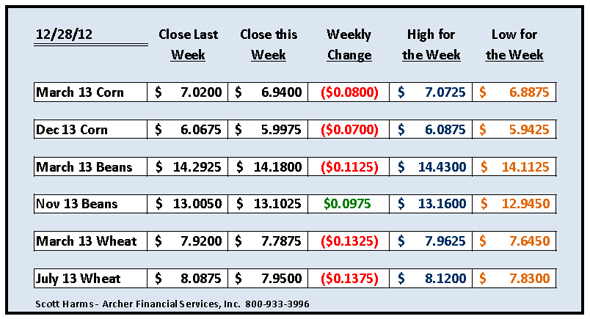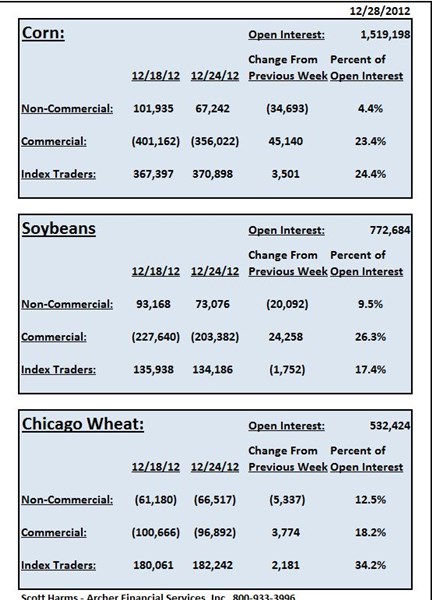 ---