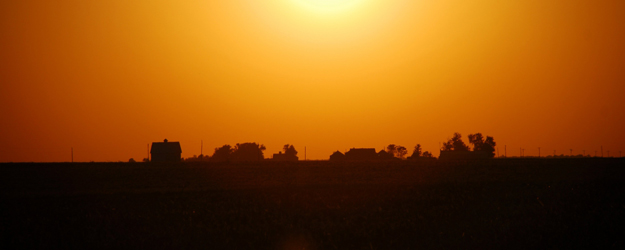 The corn and wheat markets finished the week with solid losses, while soybeans were mostly steady. December corn was the loss leader this week with values slipping $.23 from last Friday's close.
The high for the week was set on Monday as expectations of improved planting conditions pressured prices into midweek. Reversal action on Wednesday and follow through on Thursday was encouraging, but prices slipped again on Friday.
The weather forecasters are largely in line for the next week, as warmer and drier forecasts for the next 4-5 days will give way to a low pressure system in the middle of the week that will bring with it the all familiar cooler and wet conditions.
How low this system slides and how quickly it is expected to move across the Midwest will be watched closely as traders return to the markets next week. The weather forecast for the second week of May will likely determine whether December corn trades back to its $5.50 resistance level or slips toward the $5.10-$5.00 level next week.
Producers with insurance protection and hedge levels of at least 30% can afford to be patient and await the next rally event as it will be a long summer.
However, for producers that are looking to extend coverage can look to the July Short Dated options for protection over the next two months. Specifically a fence strategy in the options or placing a hedge in futures tied in with a long call that effectively sets a minimum price while re-opening the upside would be strategies to consider.
(click on a chart below to see a larger version)