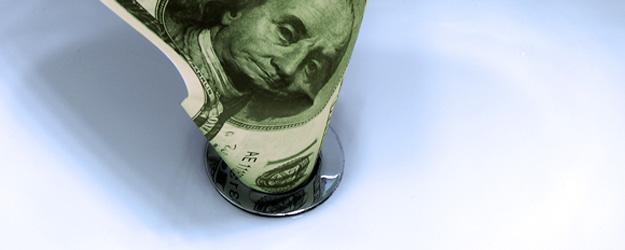 Corn prices above $5 may become a distant memory, at least for this year.
Grain prices for this week provided a lot more smoke than sparkle. Corn prices fell to the lowest level since October 2010 early this week, and they closed just above $5.
Jerry Gulke, president of the Gulke Group, says many factors are providing a bearish tone for the markets. First of all, there's a huge corn crop growing. With its June 28 Acreage report, USDA estimates U.S. farmers have planted 97.4 million acres of corn this year.
On Wednesday, Informa Economics, released their updated production estimates. As Gulke expected, the firm raised its yield expectation to 160 bu./acre, which equals to 2013 corn production coming in at 14.259 billion bushels.
For soybeans, Informa pegs the national average yield to be 43.9 bu./acre. That puts 2013 soybean production at 3.376 billion bushels.
While Gulke believes Informa's estimates may be a few bushels high for both corn and soybeans, he agrees that there's a mega crop growing. For corn, if Informa's estimates play out, Gulke says this year's crop will be 3 billion bushels over what we used last year.
"We don't need all these corn acres or high yields," he says.
On July 11, USDA will release its monthly Crop Production and World Agricultural Supply and Demand Estimates. Gulke says this month's reports will reflect the June 28 Acreage estimates, as well as include another round of the weekly Crop Condition reports.
He's expecting the July 11 reports to be negative.
"If you have 65% of the nation's corn crop in good or excellent condition that would say you'll get trend-line yield or better," he says. "If this thing goes through with average weather, with the acres we have, the market says it needs to go to that $3.50 to $4 level. That's not pretty."
Gulke says because the December 2013 corn contract gapped lower on Monday, it will be very difficult to close above $5.10 again. "That $5.71 that we had a few weeks ago is probably a figment of our imagination now."
It is a tough call now, in terms of marketing, he says. "There's a chance for a rally. But, what you should focus on is "I don't know how low the price will go, but I know where they shouldn't go. And, that's the prices you saw before the June 28 Acreage report."
Hear Gulke's full audio analysis:
An Update on Crop Conditions
This week, Gulke traveled more than 1,000 miles through South Dakota and North Dakota. He was pleasantly surprised by the condition of the crops.
"Corn in South Dakota looks about as good as I've ever seen it," he says. "And, the soybeans look about as behind as the corn looks good. They are very short."
Even though he's heard lots of reports of prevent planting, he doesn't think the corn acres fall into that category. He thinks maybe farmers took prevent planting on canola or maybe even sunflowers.
"I'm beginning to think the government is very close to what they released on June 28, as far at North Dakota goes, and I think we'll get a record yield in South Dakota before it is all done."
As of June 30, USDA says 16% of the U.S. corn crop is in excellent condition, 51% in good condition, 25% in fair condition, 6% in poor condition and 2% in very poor condition.
Have a question for Jerry? Contact him at 815-721-4705 or jerry@gulkegroup.com.
Holiday Markets
The markets and government offices will be closed for Independence Day. Trade will resume on Friday, July 5, at 8:30 a.m. CT for grains and at 9:05 a.m. CT for livestock markets.
For More Information
See current market prices in AgWeb's Market Center
 
---