This information is provided by Archer Financial Services, Inc., 800-933-3996.
It was a very difficult week for grain producers as they saw corn values drop over 50 cents from last week's levels, while soybeans tumbled nearly $1 lower. 
The week started quietly with mostly steady closes through midweek. It was not until the conclusion of the Fed's September meeting did the implosion of commodity and stock values begin. The decline in the Fed's confidence as well as the public's confidence in our economy as well as the European economies led to a dramatic late-week sell-off. 
Most of the selling has been attributed to a disorderly exit of all commodities as traders and the public look to convert paper assets back into cash. It is difficult to know when and from what level this selling will have run its course. It is important to point out, however, that the same bullish fundamentals that existed in the grains a week ago still exist today. This argues for a recovery to prices once the selling has subsided. 
As we approach next Friday's Sept. 1 Stocks report and more importantly the Oct. 12 updated Production report, the grain fundamentals will be placed back in the forefront of the trade. In addition, we will be watching for signs of increased export activity at these lower levels. The end users should be looking to extend coverage next week and the producers should look only at "defensive" hedge positions at these levels.
(click the charts below to enlarge)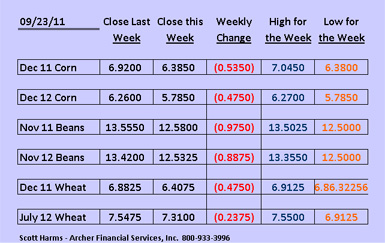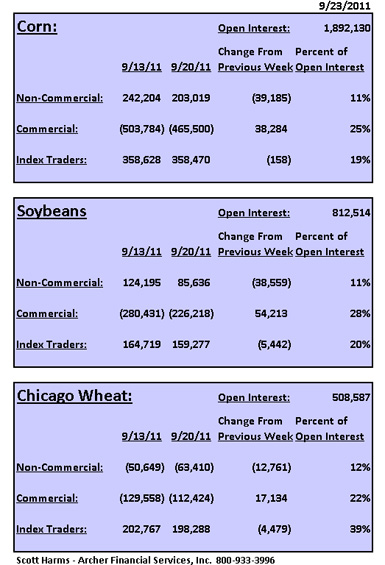 ---